Lee Clayton Roper is back with a second cookbook, Fresh Tastes From a Well-Seasoned Kitchen. I wrote about Lee's first cookbook here and am happy to be sharing my thoughts on this title. Honored to have provided a blurb for this cookbook, I received a sneak peek a few months back and was excited for it's release. While digital copies are nice, I'm a hold the book in my hand to experience it (yes, I'm old).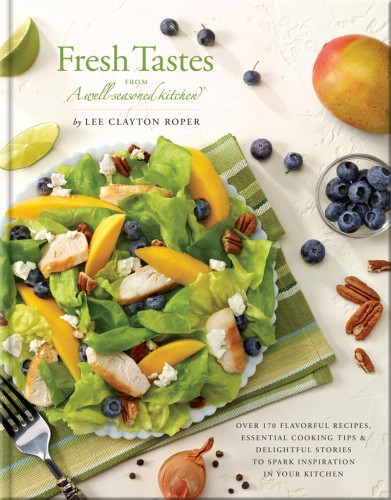 Fresh Tastes is a collection of over 170 recipes which are loaded with flavor as well as personal stories to help ignite inspiration in your own kitchen. The recipes range from appetizers to desserts and are perfect for weeknight dinners or a sit down dinner party. Gorgeous photographs pop off the page and the tips Lee shares, as well as make ahead advice, elevate this book and make it a welcomed addition to your cookbook library. Fresh Tastes has something for everyone — and would make the perfect gift for any cook.
There are so many tabs I have placed in my copy signifying dishes I want to make: Hot Onion Soufflé, Proscuitto, Fig and Goat Cheese Tarts, Cheese Blintz Soufflés with Blueberry Balsamic Sauce, Sea Bass with a Pistachio Crust, Tempura Vegetable Fondue with a Soy-Ginger Dipping Sauce and the Pear Kuchen are just a few.
The Pear Kuchen is a perfect showpiece for your holiday dessert table and Lee is sharing this recipe with us here – click on link: Pear Kuchen. This recipe is a perfect example of how the author shares tips to help us achieve success with the recipes in this book along with some helpful process photos to guide us.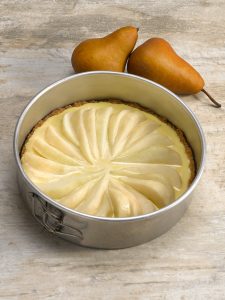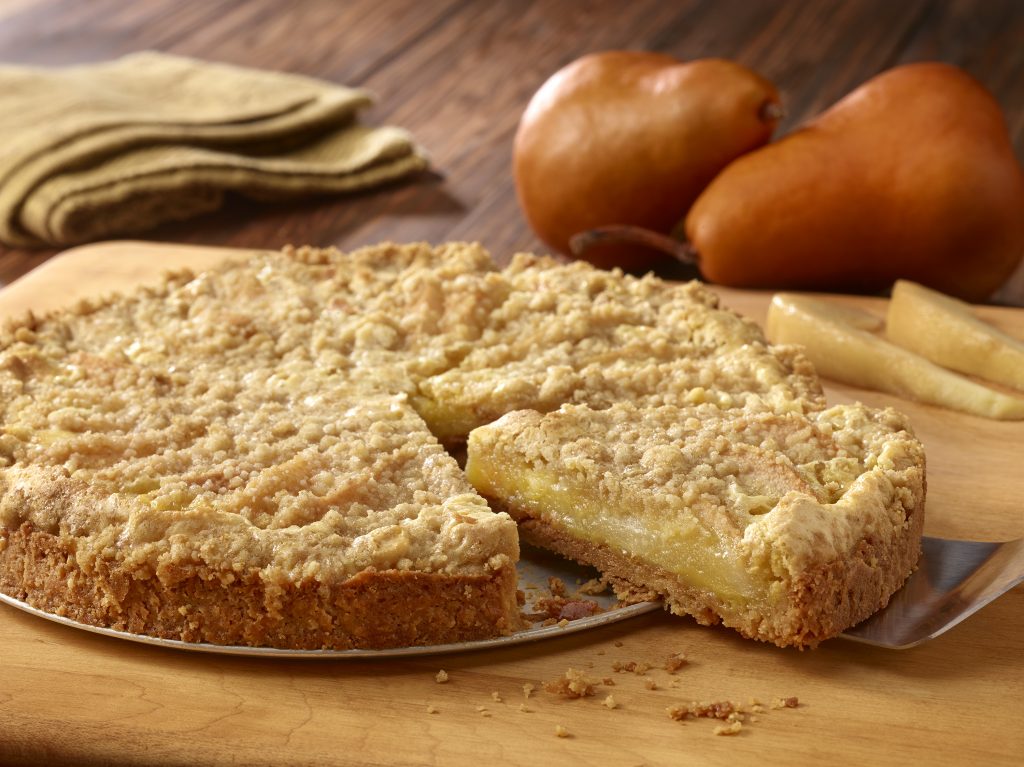 GIVEAWAY: Special thanks to Lee who has provided me with an autographed copy to give away to one of you! To enter – please leave a comment here telling me what what will be on your holiday dessert table this year. This giveaway is open to U.S. addresses only. A random winner will be chosen on November 21st.  Good luck. Random Number Generator picked #18 – John Dotson – congratulations – please email icywit@gmail.com with your address.