Mother's Day is fast approaching and to help with your celebration and plans, I have a few gift ideas, links to recipes that would be perfect for your brunch or special meal with mom and a giant giveaway (below).
First up, what mom wouldn't appreciate a lovely breakfast or lunch, the photo below reflects my menu from Easter Sunday where I shared Bonne Maman preserves along with maple nut scones, biscuits, bacon, ham with Gruyère. I love Bonne Maman's quality and the jars make the table look homey and beautiful. The Mango-Peach, a new flavor, was incredibly tasty on our biscuits with either the ham or bacon – sweet and salty perfection.
For the scones, I adapt a recipe from The View from Great Island. The Saturday before Easter, I made a few desserts and wanted to make the scones ahead of time as we were going to too-early o'clock mass. I hurriedly blitzed the oats to make oat flour, threw the ingredients together and even though I knew the dough was too wet scooped them up and put them in the oven. Two minutes later, I took a peek and found a flowing sea of maple nut scone soup. The tray came out, I dumped everything into a bowl and added more oat flour and regular flour, re-scooped and put the tray in the fridge for at least an hour. I retrieved them and baked them off – best darn scones I ever made. Disaster averted.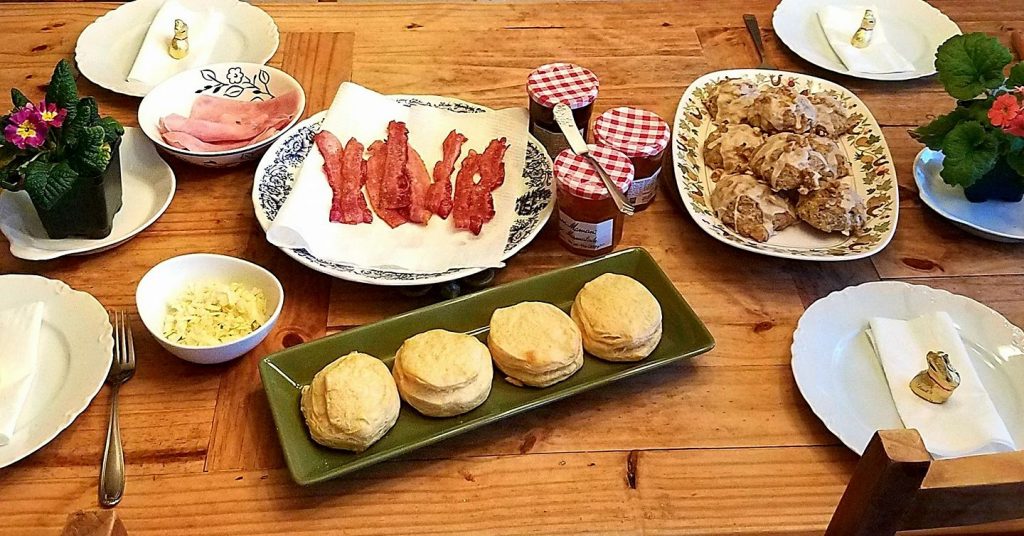 ❃ ❀ ✿ ❁ ✾
Every St. Patrick's Day, I make our family recipe for Brown Bread that my sister-in-law, Ann, found many years ago, and I realized that it is a perfect bread for a Mother's Day Brunch. I'm sharing the recipe today for two reasons – you may wish to make it for a brunch or breakfast – or as a gift for mom with a few jars of preserves or mustard – and secondly I will never lose it again now that I have it posted. This bread is so flavorful with the crunchy sugary top that you can't stop eating it. The bread itself isn't overly sweet so that sugar topping is needed. I serve it with an orange butter that I make with a 1/2 cup of soften butter and 3 tablespoons of Bonne Maman orange marmalade.
Brown Bread
Preheat oven to 375
1 cup of all purpose flour
¼ cup of sugar
2 tsp. baking powder
1 tsp. baking soda
1 tsp. salt
2 cups of whole wheat flour
¼ cup of vegetable shortening
1 ¼ cup of buttermilk
Put the dry ingredients in a bowl (the first 6 ingredients – even though sugar is technically a wet ingredient as it dissolves). Then cut the shortening into the dry ingredients with a pastry fork, pastry blender or large fork. Add the buttermilk and mix until it comes together – do not overmix.
Flour your bench or board – and take the mix out and knead it about ten times until it comes into a nice round 7 inch circle.
Mark an X on the top with a knife.
Bake for 40 minutes.
Meanwhile in a small sauce pan – mix 2 tablespoons of sugar with 1 tablespoon of water and heat until dissolved – at 40 minutes brush this mix over the top of the loaf and let bake for 5 additional minutes. Remove from oven and allow to cool on a wire rack for as long as you can before you must have a piece. Serve with orange butter mentioned above.
❃ ❀ ✿ ❁ ✾
Maille mustards make an elegant gift for anyone who loves to cook and especially for mom. Just as the Bonne Maman jars look special on your table setting – so do the Maille jars. I know it is strange to say a jam or mustard jar is beautiful – but they are. Maille's Spring honey and mustard collection is very special with three flavors to satisfy all palates. I love mustard and honey and these flavors are incredibly delicious. These mustards and a few of these adorable condiment spoons and you have a charming gift. For a limited time, check out the White Truffle Mustard. Maille also has a delicious assortment of vinegars and I've been pleading with them to make their  walnut vinegar available to us in the States.  Maille, are you listening? For the love of all things fermented, please!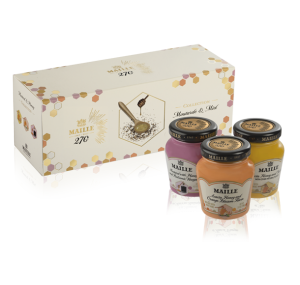 ❃ ❀ ✿ ❁ ✾
La Tienda has been selling Spanish products since 1996. They have a wide variety of quality items for the food lover. The entertaining basket is another gift possibility for mom and contains a wealth of delicious items. I love Spanish food and I cannot wait to dive into this collection of goodies – I think I know what we're having for appetizers on Mothers' Day. I made a mistake and started looking at all the gifts under $100 – I want the tapas plates, the white terra cotta cazeula, okay – I just want everything. Beautiful food related gifts at reasonable prices.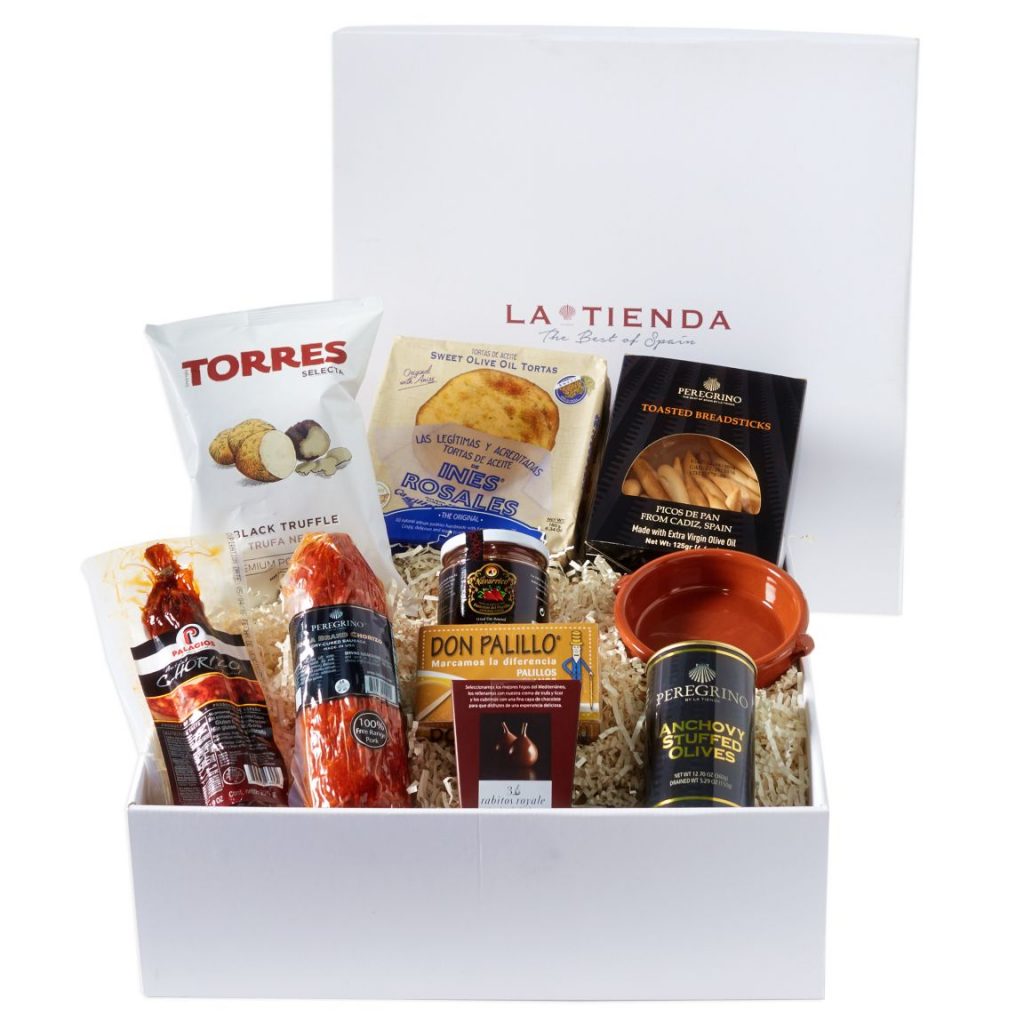 ❃ ❀ ✿ ❁ ✾
Anyone that knows me, knows that I have an addiction to French cast iron enamel pans. I'm trying to behave and only collect white pieces and vintage pieces but there are a few pots such as the Perfect Pan from Staub that I have picked up in Graphite. It's ironic – I had no interest in this pan until a friend messaged me and told me – she had it in her basket and deleted it after she realized that she had a wok and dutch oven. I do love this pot – it is perfect – and a great starter piece for someone building their kitchen.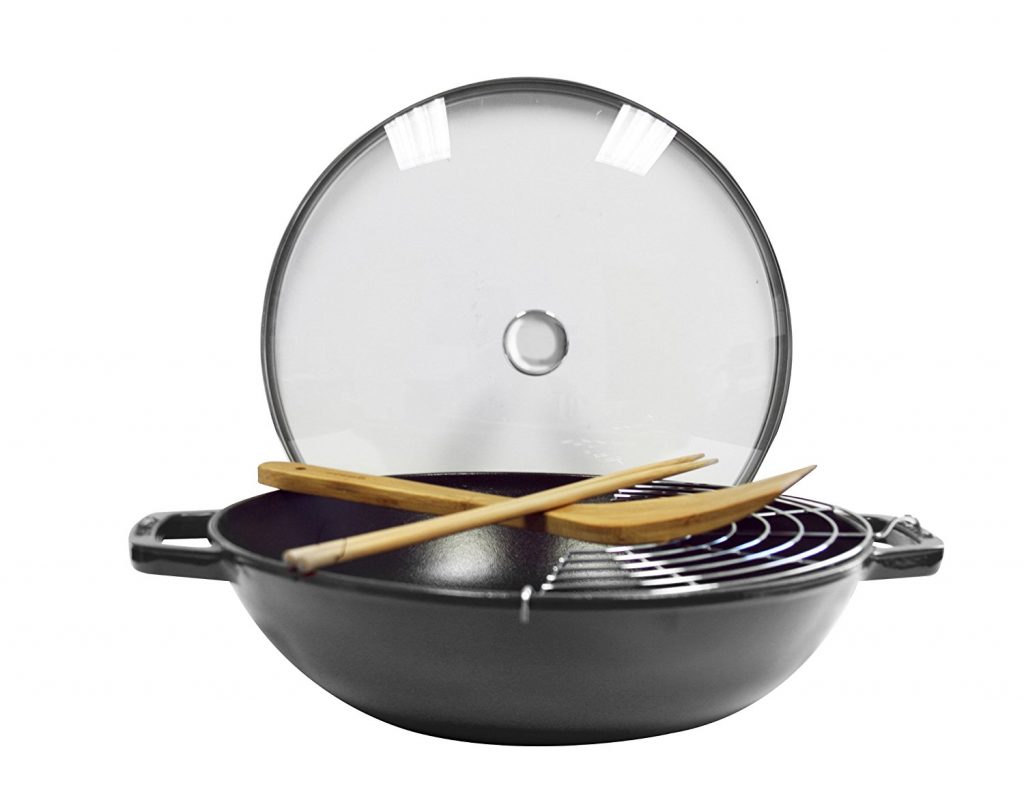 Le Creuset still has most of my heart — look at this gorgeous pot – sweet mother of French cookware – this is gorgeous what mom wouldn't love this? Right now LeCreuset will send a petite heart cocotte with any $150 website purchase. This special pot below, I first found at Williams-Sonoma – I'm in lust – it is also on the Le Creuset site and will qualify for that cute little heart cocette.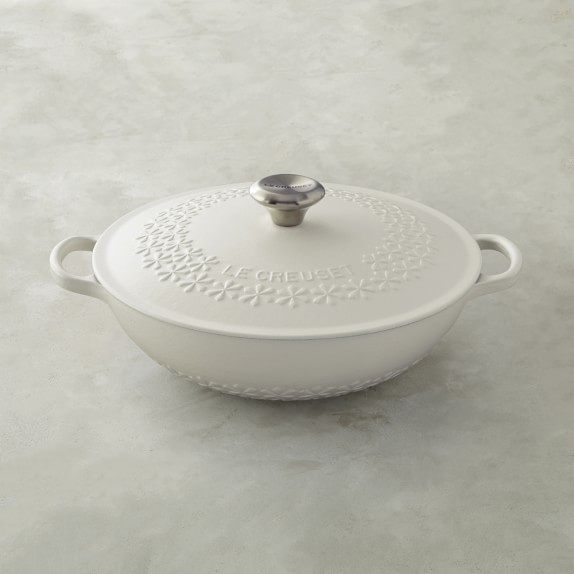 ❃ ❀ ✿ ❁ ✾
No gift guide written by me can be complete without mentioning a few cookbook titles which I believe would be fantastic choices for Mother's Day. I narrowed it down to a dozen books: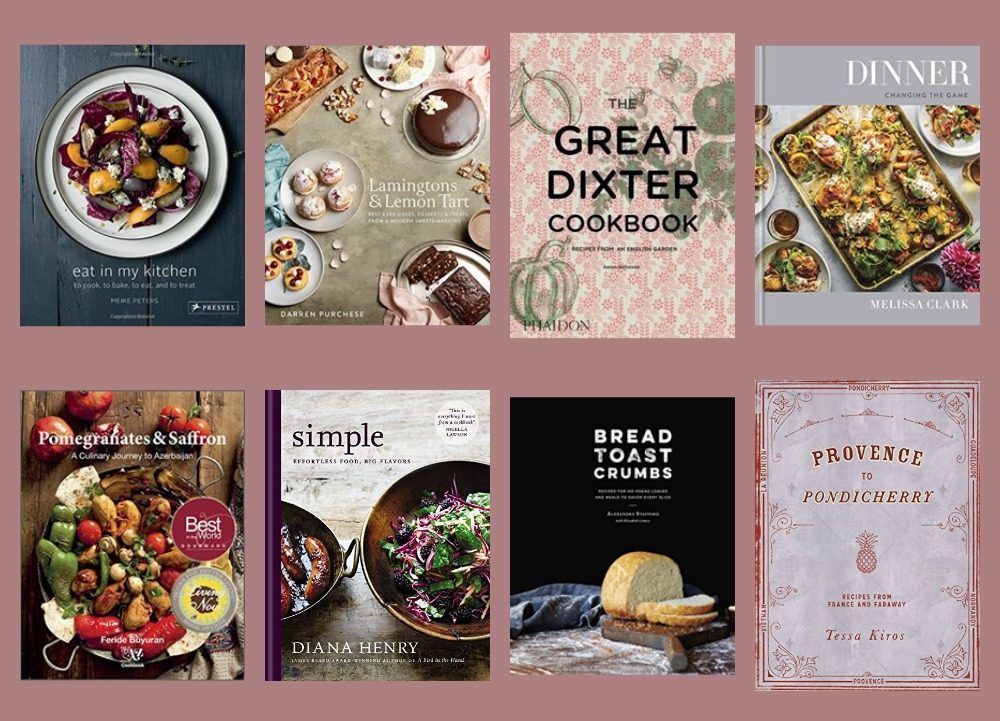 Katerina Nitsou is offering $10 off her cookbook,  Macedonia, for Mothers' Day using the code THANKSMOM at checkout. Macedonia, Recipes from the Balkans is a beautiful title filled with delicious recipes and full page color photographs of every dish. This book is my first book that is devoted to Macedonia and while I haven't had a great deal of time to work my way through it – I will be. Homey, comfort food from starters to desserts and preserves, are shared in this lovely self-published cookbook which is well worth our attention.
Another author, I must mention who writes beautiful books, is Adelina Pulford who has a number of titles on Italian food and desserts. I am working on bringing a promotion to you on these books and I am especially taken with Adelina's Kitchen Dromana: Dolci from my Italian Kitchen.
Lee Clayton Roper has written two cookbooks that also would make delicious gifts A Well-Seasoned Kitchen (written with her mother) and Fresh Tastes both of which I covered previously (Fresh Tastes and A Well-Seasoned Kitchen). Lee shares two of her menu plans in the Menu Suggestions below.
Updated 5/5  — I just received Nancy Baggett's new book Cooking with Lavender and it is beautiful – what a great gift, with some culinary lavender and lavender sugar cookies from the book – it would make this mom happy. Make sure you check it out.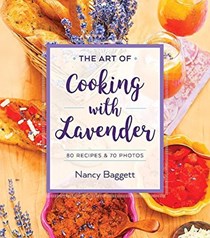 ❃ ❀ ✿ ❁ ✾❃ ❀ ✿ ❁ ✾❃ ❀ ✿ ❁ ✾❃ ❀ ✿ ❁ ✾❃ ❀ ✿ ❁ ✾❃ ❀ ✿ ❁ ✾❃ ❀ ✿ ❁ ✾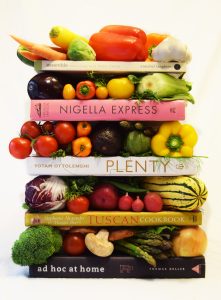 And the last gift suggestion, but certainly not the least, an Eat Your Books membership along with one of the cookbook titles above would be a wonderful gift for the cookbook lover in your life. Yes, I am the Cookbook Promotions Manager for Eat Your Books ("EYB") – but I honestly love the site. For those readers who are not familiar with EYB – it is a website for people who love cookbooks and want to make better use of the great recipes from those books. With EYB, a member can create their own personal Bookshelf and quickly find recipes from their cookbooks, food magazines, food blogs, personal recipe clippings, and favorite online recipes. New cookbooks (as well as older titles) are indexed every week. More details can be found at EYB. We also offer dozens of giveaways every month on the newest titles.
❃ ❀ ✿ ❁ ✾❃ ❀ ✿ ❁ ✾❃ ❀ ✿ ❁ ✾❃ ❀ ✿ ❁ ✾❃ ❀ ✿ ❁ ✾❃ ❀ ✿ ❁ ✾❃ ❀ ✿ ❁ ✾
MENU SUGGESTIONS
My friends have shared a few of their favorite recipes for a Mothers' Day celebration:
 ❃ ❀ ✿ ❁ ✾❃ ❀ ✿ ❁ ✾❃ ❀ ✿ ❁ ✾❃ ❀ ✿ ❁ ✾❃ ❀ ✿ ❁ ✾❃ ❀ ✿ ❁ ✾❃ ❀ ✿ ❁ ✾
GIVEAWAY
In my travels and work, I have come across a few duplicates of favorite books and I want to share them with you this Mother's Day – a dozen cookbooks, a cute pastel set of measuring cups, a Cookbook Junkies apron made by the incredible Kudos Kitchen and a one year membership to Eat  Your Books – so that you can enter all these wonderful books above. This giveaway is through Rafflecopter – with lots of options. You must be a member of Eat Your Books (a free membership is available) to enter. Open to US residents only. Good luck!
Disclaimer: I hope this information is helpful to you. Links to Amazon are affiliate links and help to support this site. I received no compensation for sharing my opinions but did receive samples from Bonne Maman, Maille and La Tienda. Staub and LeCreuset do not know I'm alive and if they sent me something I would no longer be – as I would die from shock. Review copies of most books were kindly supplied by authors and publishers through my work for Eat Your Books. The items in the giveaway are supplied by myself and Eat Your Books is supplying the year membership.