Kudos Kitchen Paints is my exclusive licensee authorized to work with my federally registered trademark, The Cookbook Junkies.
Every Cookbook Junkie needs an apron: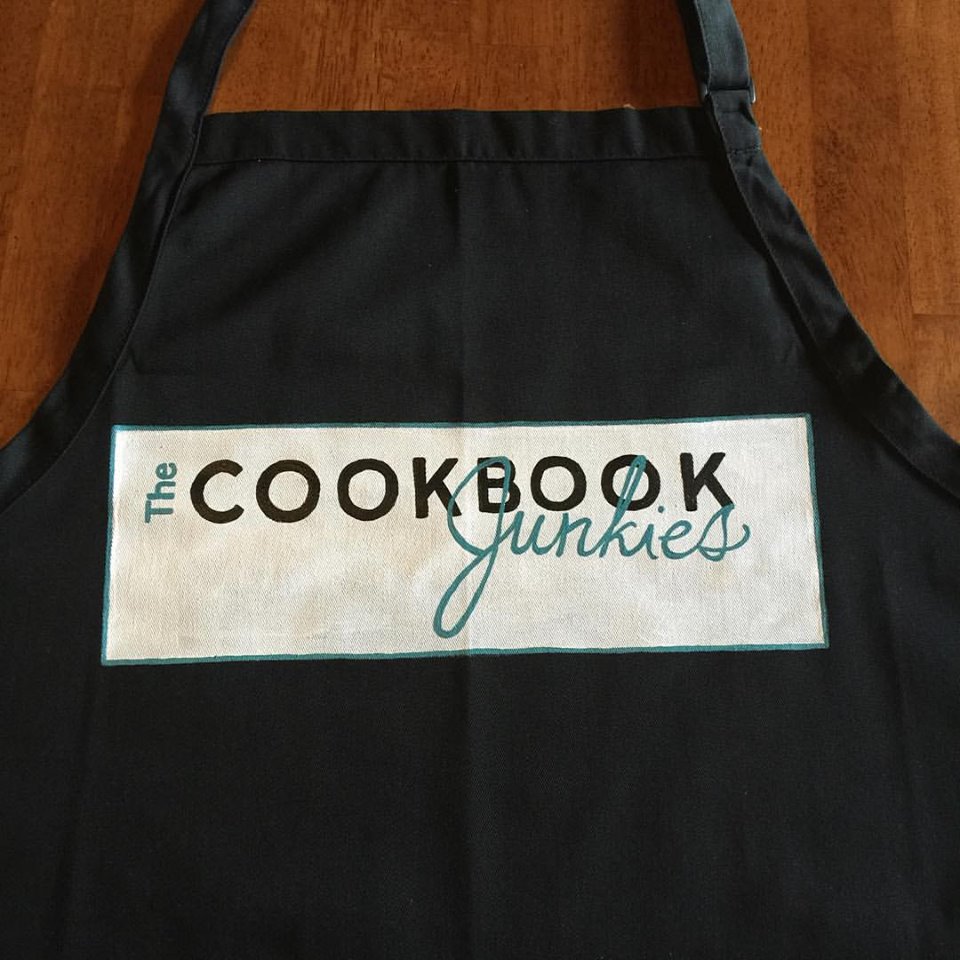 For book lovers, we decided we needed to offer a book tote – this little bag has a zippered closure so our cookbook purchases are safe. The totes come in black or white as do the aprons.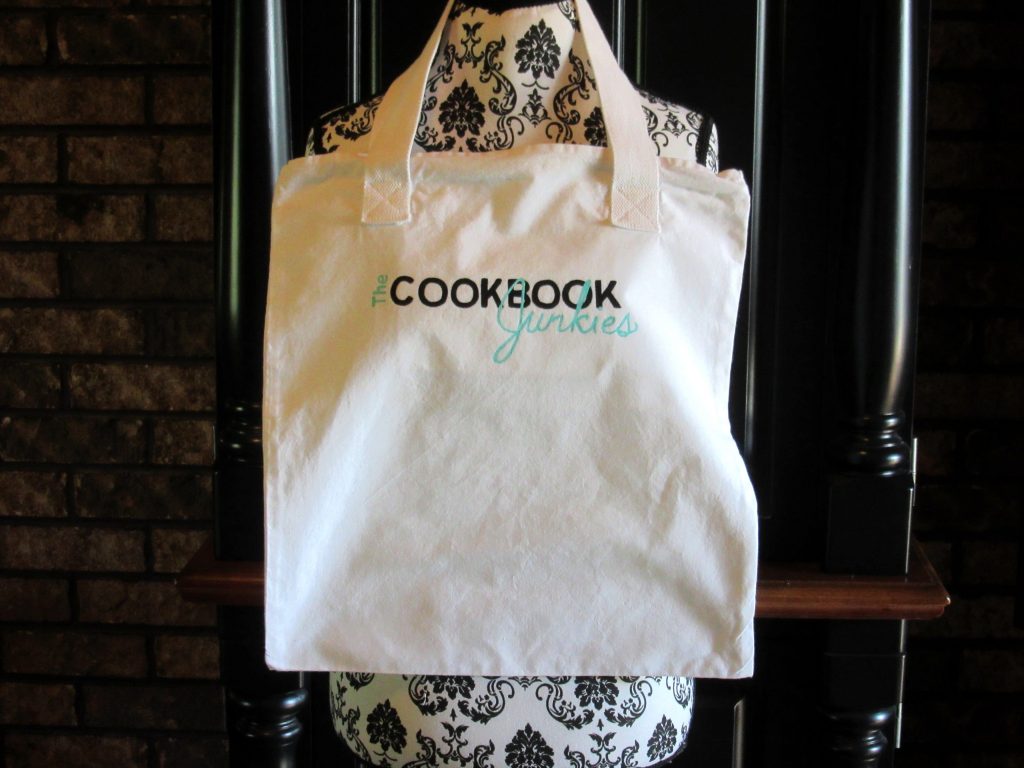 If you wish to order a coffee cup, wine glass or any of Renee's painted items with The Cookbook Junkies logo — please do. You can contact Renee through her shop or via her email at info@kudoskitchenbyrenee.com.
The aprons are $45 and the book totes are $25. Orders typically take 2 to 3 weeks to fill and shipping and handling are extra. Renee will ship out of the country, if needed. Renee uses high-quality fabrics so you will be receiving an item that will stand up in your kitchen. My apron has seen a good deal of use and looks new after a few washes.