There were so many great books this year and to make things easier (for me and for you) – everything that I have covered at TasteBook have been favorites of mine and on many of the best lists of 2015. Particularly Hartwood, Heartlandia, Zahav, Mission Chinese Food, The Islands of Greece, Mastering Pasta, Nomad, Curbside and Nopi. This link will take you to each Speed Read or Gift Guide including the 50th Anniversary piece of Mary and Vincent Price's A Treasury of Great Recipes – a few other pieces will be posted later this week and that link should take you to those as well once they are published.
Other titles that are favorites of mine this year include: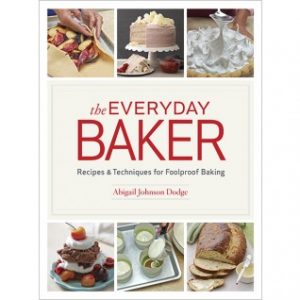 Everyday Baker by Abby Dodge – a member of my group stated that Everyday Baker is the baking equivalent to The Food Lab this year and she is correct. This tome dedicated to baking is one that we all need to own. Above average, unusual and delicious recipes. I have been making Abby's recipes for years and there hasn't been a dud in the bunch. 175 innovative recipes with nearly 1,000 step-by-step photographs to help bakers of all skill levels. Lemon Ginger Mousse Souffles, Chocolate Mocha Marshmallow Cake, Toasted Pecan Gingerbread Scones and Mile High Parmesan-Chive Buttermilk Biscuits.This book will be a workhorse in any baker's kitchen and especially mine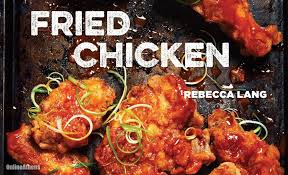 Fried Chicken by Rebecca Lang — a gorgeous little book with tempting recipes for a variety of fried chicken dishes — Cornmeal Crusted Chicken with White Barbecue Sauce, Sage and Apple Brined Fried Chicken, Creole Chicken and Buttermilk Waffles, Chicken Milanesa with Chimichurri, Sorghum Pecan Skillet Chicken, Indian Fried Chicken with Cumin Yogurt, Thai Style Drumsticks with Sweet Chile Sauce, Chinese Lollipop Wings, Korean Style Fried Chicken with Gochujang Sauce, West African Fried Chicken with Sauteed Onions and Peppers and many more. I've made several recipes from this book and they were really delicious.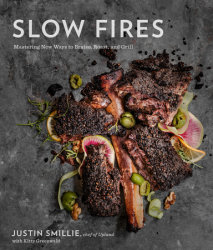 Slow Fires by Justin Smillie – this book has flown under the radar but deserves accolades for it's absolute beauty and incredible recipes. The Tender Peppercorn Crusted Short Ribs are just one of the recipes that I am anxious to make over the upcoming holidays. Other recipes that look delicious – Veal Meatballs with Gingered Buttermilk, Black Garlic Rubbed Hanger Steak and Crisp Pork Belly Braised in Milk.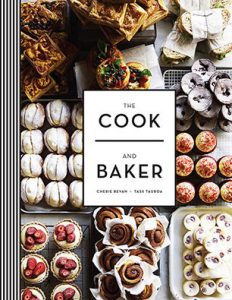 Cook and Baker by Tass Tauroa and Cherie Bevan – another title not receiving the credit it deserves. Unique, beautiful and tempting deserts such as Baked Lemon and Rhubarb Tarts, Banana and White Chocolate Blondies, Passionfruit Custard Squares and Oaty Ginger Crunch. Sweet and savory recipes and absolutely stunning photographs. A must have for bakers.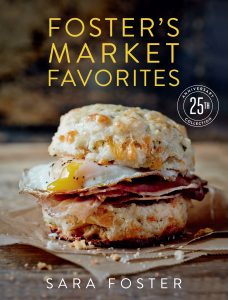 Sara Foster's Market Favorites by Sara Foster is a book that I loved from the moment I cracked it open.  Pimiento Cheese Puffs, Pecan Sweet Potato Sticky Buns, Pickle Brined Fried Chicken with Sriracha Honey, Dark Chocolate Buttermilk Bread Pudding with Bourbon Hard Sauce, those Herb Cheddar Biscuits on the cover (drool) and international flavors as well – Thai-Style Pot Roast with Fat Noodles, Ginger Chicken Stew, Spicy Meatballs – it's really a stunning book.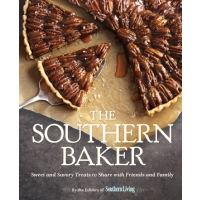 The Southern Baker by the Editors of Southern Living is a title that really surprised me – gorgeous photographs, luscious looking recipes and step-by-step photos to guide us along. I have dozens of tabs marked of recipes to make. Caramelized Onion and Swiss Popovers, Sour Cream Pocketbook Rolls, Ham-and-Swiss Sticky Buns and Orange Rolls that have been calling my name since I opened the book.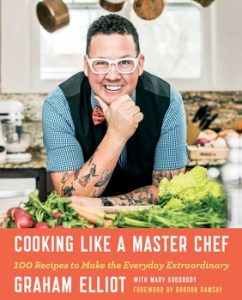 Cooking Like a Master Chef by Graham Elliot is the perfect book for anyone wanting to upgrade their everyday meals. With recipes like Kung Pao Drusticks with Ginger Honey and Toasted Peanuts, Sesame Chicken Thighs with Bok Choy and Plums and Ricotta Gnudi with Crispy Sage and Hazelnuts how can you go wrong? This book has beautiful photographs and wonderful tips to help us create memorable meals any day of the week.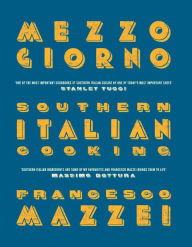 Mezzogiorno by Francesco Mazzei is an exciting international title that will make you swoon. My friend, Marc, turned me on to this title and I'm so glad he did. Southern Italian cooking at it's best. A sampling of recipes include Ciambotta di Verdure (Pan-Fried Vegetables Served in Bread), Zitoni alla Norma (Pasta with Aubergines and Tomatoes) and Pollo e Bucatini (Whole Roast Chicken Stuffed with Bucatini).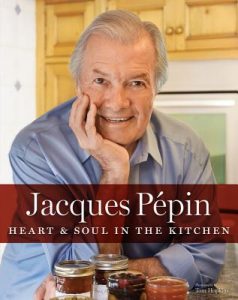 Jacques Pépin Heart & Soul in the Kitchen by Jacques Pépin – it's  Jacques Pépin – that's enough. A stunning book by a culinary icon. A must have.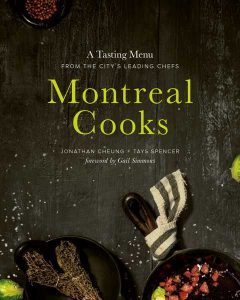 Montreal Cooks by Jonathan Cheung & Tays Spencer is a Tasting Menu from Montreal's Leading Chefs. A wonderful mix of restaurant recipes that range from Rosewater White Chocolate Beignets with Streusel to Bone Marrow with Potato Puree and Mullet Caviar. Gorgeous photos, great chef bios and drool-worthy recipes. Serious cooks need this title.
Other outstanding titles are Spice Temple (Chinese), A Wong (Chinese), Soups for Syria (soup recipes from famous chefs to benefit Syria refugees), Hermes Macaron (obviously macarons and pure art), The Four Seasons of Pasta, The Southern's Cookbook (Southern tales and recipes), V is for Vegetables (Vegetarian), Empanadas, Southern Soups & Stews and True Thai (Thai). These books are outstanding in their respective genres.
Other titles I have covered and love are Made in India, Southern Heat, Fresh Tastes from a Well Seasoned Kitchen, Making Artisan Cheesecake, Monet's Palate Cookbook and Bistronomy.
Random Number Generator picked #41 – Carol S! Congratulations!
GIVEAWAY: I hope everyone has a great holiday season and receives all the cookbooks of their dreams! To help you in that regard, I'm giving away a $25.00 gift certificate (via email) to one winner to either Amazon.com or Amazon.ca – so yes US and Canada are included in this giveaway. This giveaway is sponsored by me as a thank you to all of you. Random Number Generator will pick a winner on December 20th and will be notified by e-mail. To enter leave a comment telling me what book appeals to you the most from this list. For a second entry, share this giveaway on social media and leave an additional comment telling me you did so. Good luck.
Note: The links to books in this post are Amazon affiliate links. If you purchase through these links or for any Amazon purchase using this link – I receive a small commission.