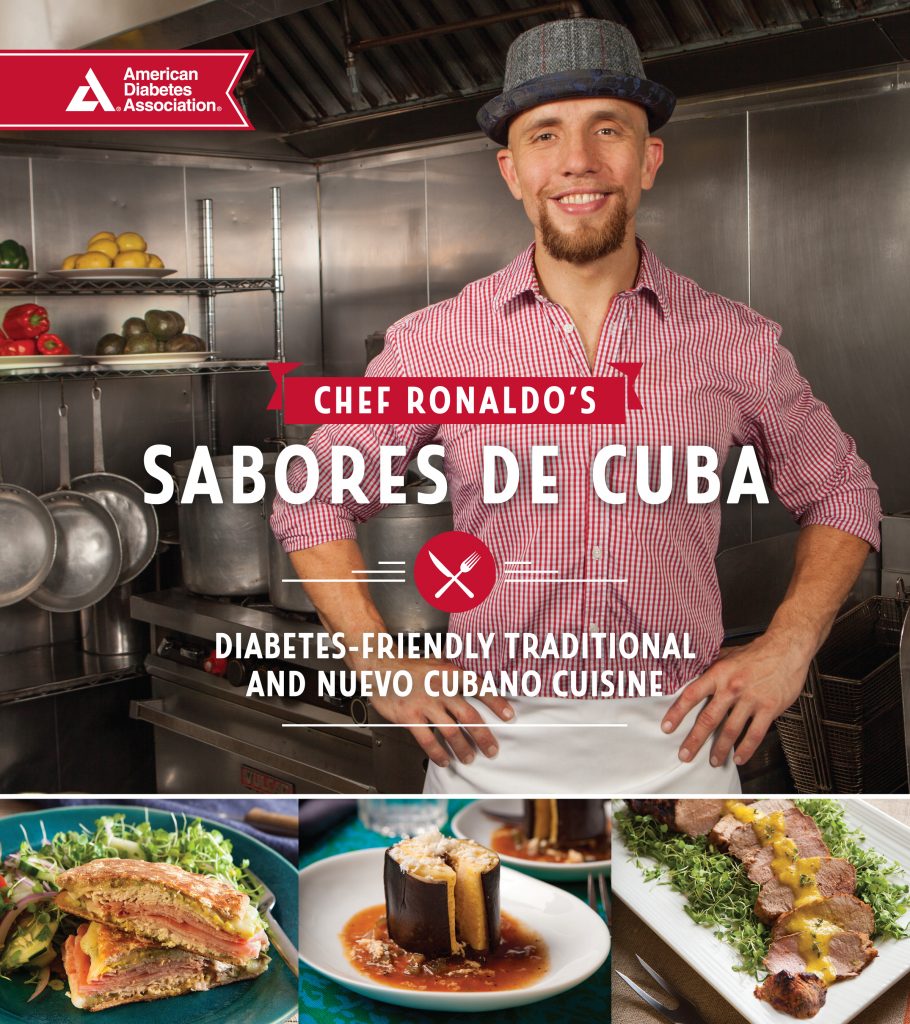 All things Cuban are hot right now including this new title from the American Diabetes Association by Chef Ronaldo Linares, Sabores De Cuba. The salsa-dancing chef who is Cuban and Colombian brings 100 flavorful, yet healthy meals in this title. This book is unique in that it is bilingual – recipes are in English on one side and Spanish on the other.
Sabores De Cuba is well organized with an insert of colorful photographs featuring a few of the dishes. The author begins with basics – farmers' market benefits, glossary, gluten-free flour substitutes and more. The recipes are organized as follows: The Cuban Classics; Stews; Side Dishes & Condiments; Smoothies; Breakfast; Farmers' Market Dishes; Salads and ending with Surf & Turf.
Linares delivers Cuban favorites without the added guilt and transforms them into diabetes-friendly fare. Recipes include: Not Your Abuela's Tostones; Slow-Cooker Red Beans and Pork Chop Stew; and Cuban-Style Braised Oxtails. Looking over the ingredients the dishes are packed with flavor and spice – there are no signs of deprivation in these recipes.
Desserts are covered as well: Ronaldo's Apple Pie; Little Brother's Plantain Banana Bread (I have most of the ingredients for this and after a trip to the store tomorrow I'm going to try this); and Anise-Poached Red Pears.
Special thanks to the publisher for allowing me to share the recipe for Ronaldo's Cuban Sandwich which looks incredible. (Click the link to download this recipe.)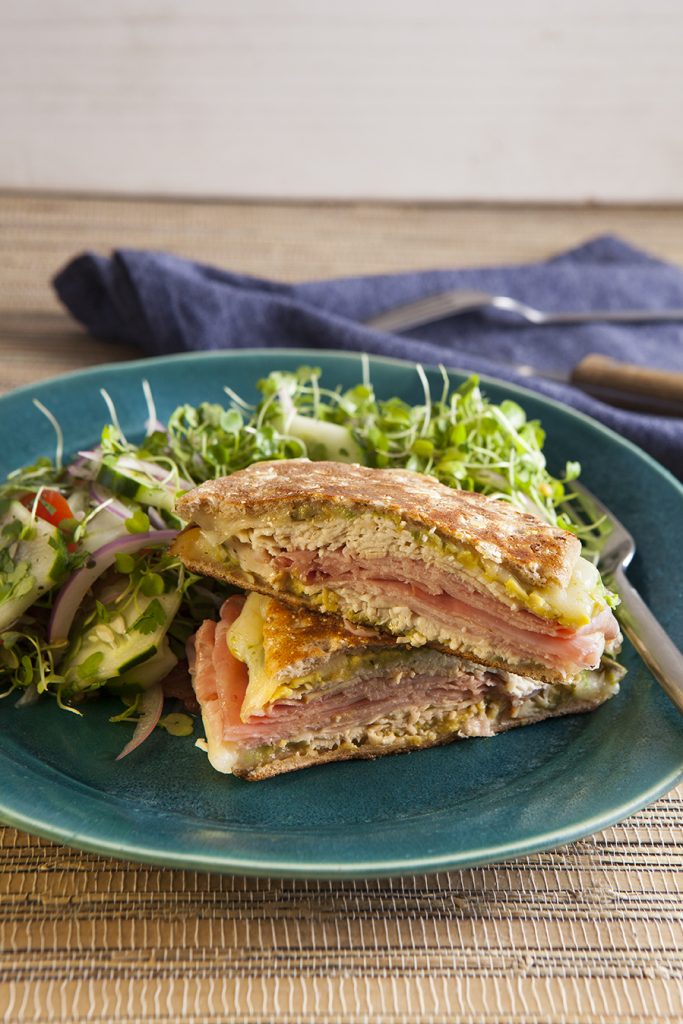 We all need days in which we eat more responsibly and if the healthy days are filled with dynamic Cuban food – how bad could that be?
GIVEAWAY: The publisher would like one of you to receive a copy of Sabores De Cuba. To enter you may leave a comment daily on this post until a random winner is chosen on September 30th. The giveaway is open to U.S. addresses only. For a second entry today, you may share this post on Social Media – and leave an additional comment telling me you did so. Good luck.
Random Number Generator picked #45 Linda Dearth!
Thank you to Dalyn Miller Public Relations, the American Diabetes Association and Chef Ronaldo for allowing me to review this title. The link to the book above is an Amazon affiliate link which helps to support this site.