Recently, I had the pleasure of attending a Sprouts Farmers Market event at Fiona's Natural Foods. #brunchwithfionas Fiona's is a natural food company in Longmont, Colorado. The name came from the original creator of the recipe – Fiona – a boulder mom who started making granola in her kitchen.
I have a love/hate relationship with granola. I love the flavor and texture but it is hard on my stomach. When one of the Fiona's members, Natalia, mentioned that she had the same issue and now that their granola is made with pea and lentil flour – she doesn't have a problem. I was hesitant but after three days of having a small bowl of granola – I'm safe and it is also the only granola on the market with 9 grams of protein per serving.
We took a tour of the facility and was so impressed with their set up. This is Natalia at the bagging station where she packaged up Almond Millet Granola for us to take home.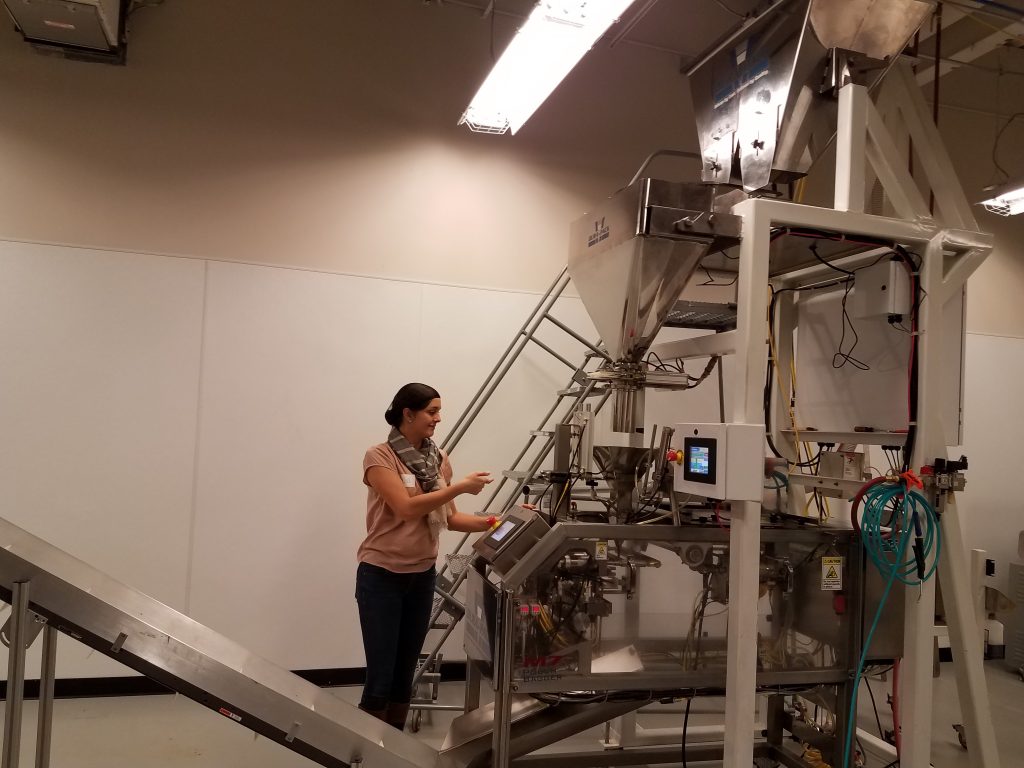 After the tour, we headed to brunch where we enjoyed samples of Fiona's granola. There was also a display of all their flavors and when Jarrett Eggers, co-owner of Skyway Foods and General Manager of Fiona's Natural Foods, told us to take more home – I didn't hesitate. I took seven bags of granola, one bag of oatmeal and trail mix. I have eaten three small bowls of this granola and  I have two half bags left of granola. The culprit on the disappearing granola is Andrew who has insisted on eating this granola almost every morning and lately for dinner.
This granola is great and the ginger walnut is my favorite. The best thing about this company – every purchase goes toward a donation to feed hungry children – a company that gives back. You can find out more about Fiona's granola and how to order at their website.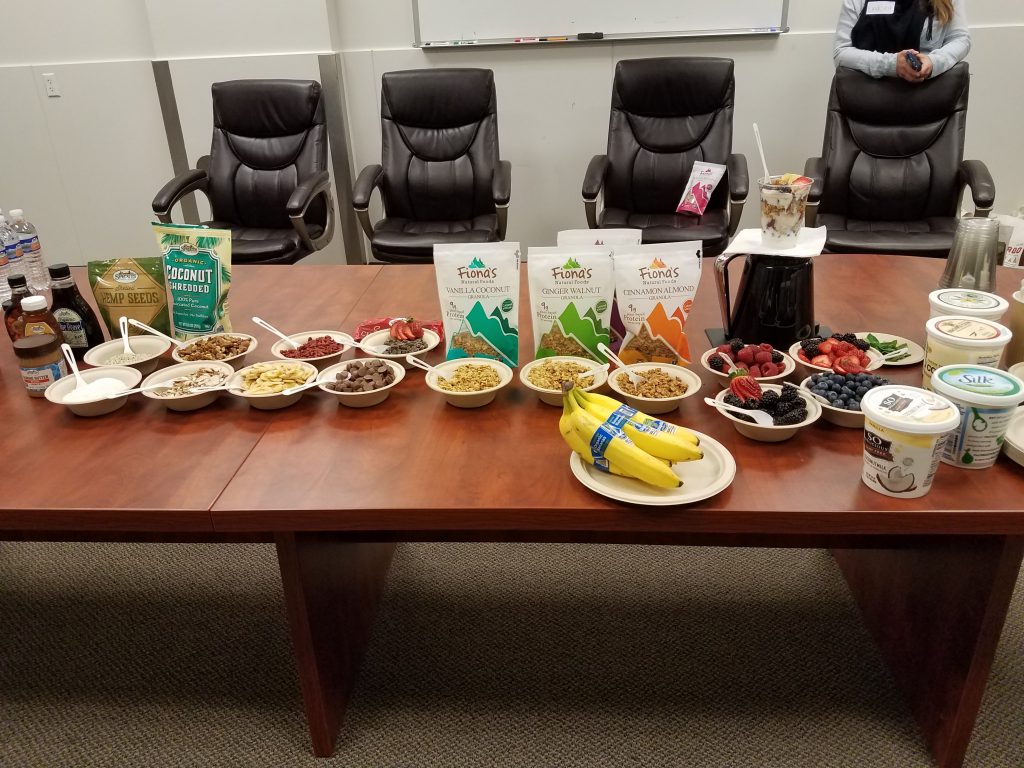 I was able to swipe the granola away from Andrew long enough to make these blueberry pancakes with ginger walnut granola. They were simple and delicious. I used my go-to pancake recipe and sprinkled the top of the pancake with granola and blueberries. The granola maintained some crunch and gave the pancakes a wonderful textural element.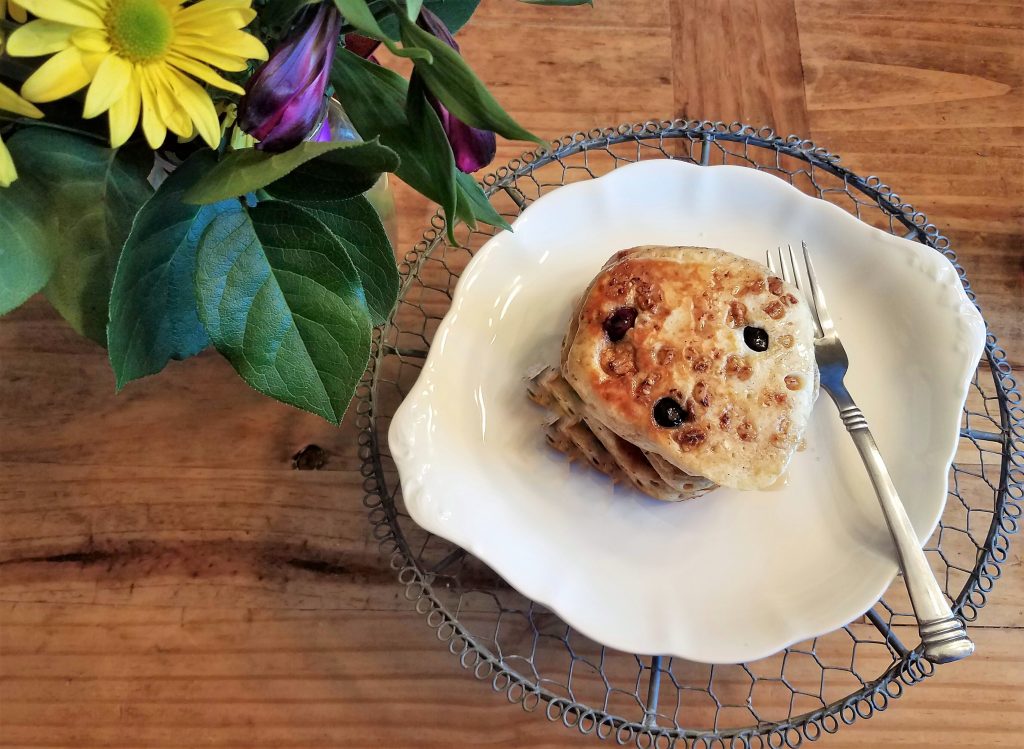 Special thanks to Sprouts Farmers Market and Fiona's Natural Foods for this wonderful experience.