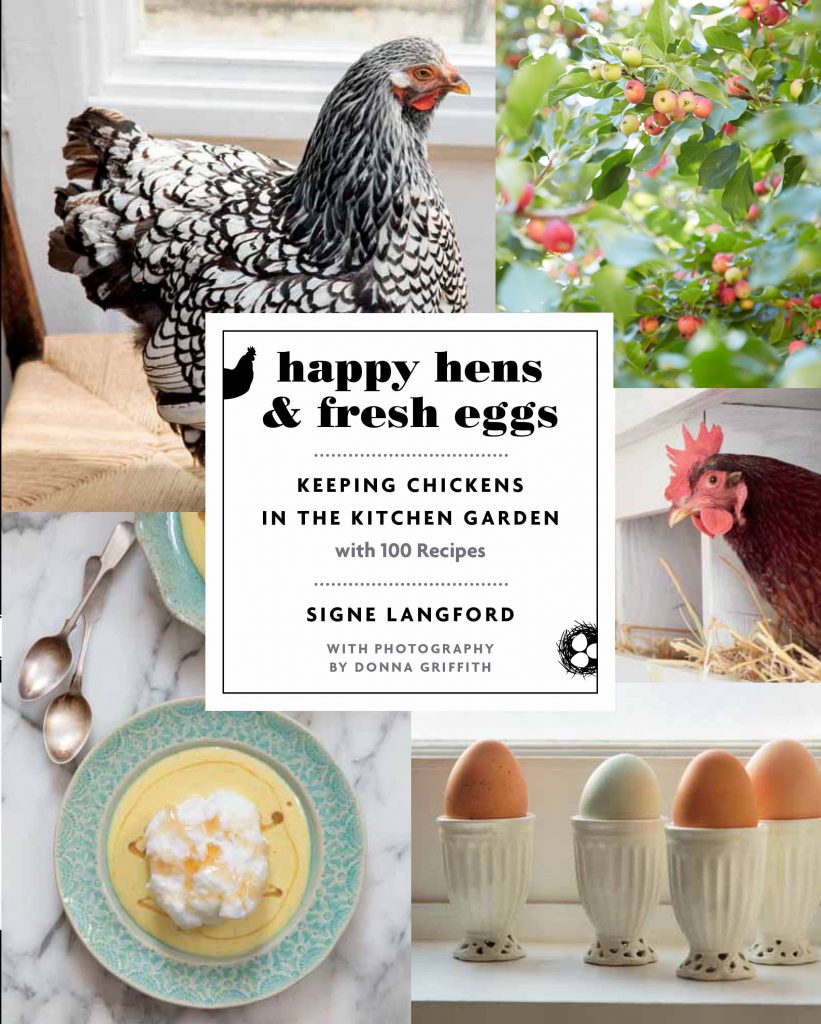 When Signe Langford reached out to me about her book, Happy Hens & Fresh Eggs (winner of the Best Single Subject Book in Canada at the 2016 Gourmand Cookbook Awards), I wasn't sure it was for me. There are no chickens in my back yard but I have been known to declare each and every time we pass farmland, "I want a farmhouse with a few chickens, maybe a goat." My husband always laughs and while I love the conveniences of living in the city, I do long for rural life – some land, animals, and room to breathe (as long as I have an internet connection, cable and a large supply of Diet Pepsi, that is.)
When Signe's book arrived, I was pleasantly surprised because not only does it cover everything you need to know to raise chickens from building a coop to egg production but it also contains many gorgeous recipes, 100 of them in fact. The photos are beautiful and while I can make the recipes now, I will have the author's knowledge of chicken rearing at my finger tips when the farm dream ever becomes a reality.
The recipes are luscious – Sweet Lingonberry Jam Omelette, Cinnamon-Vanilla Baked Custard, Maple-Chipotle Ontario Pecans, Froufrou Chocolate Chiffon Cake and Golden Chinese Egg Cakes are all marked to try along with many others.
I started this post early Monday morning and took a trip to our local Sprouts where I met a beautiful woman with a lovely accent who was talking about her ducks and chickens and how she had to take her goat to the animal hospital early that morning. She runs an animal sanctuary in Larkspur and I volunteered to have my son and I come help her. She said she would pay me in all the fresh eggs I could use! We exchanged numbers and I'll be calling her by the end of the week. We'll be helping animals which is payment enough but the eggs will be perfect to create all of Signe's recipes.
Special thanks to Signe and Douglas & McIntyre for sharing the recipe for Meeru's Curried Devilled Eggs Recipe (which can be downloaded at the link). (I am a huge fan of Vikram Vij and this is Meeru's recipe from their book Vij's at Home.)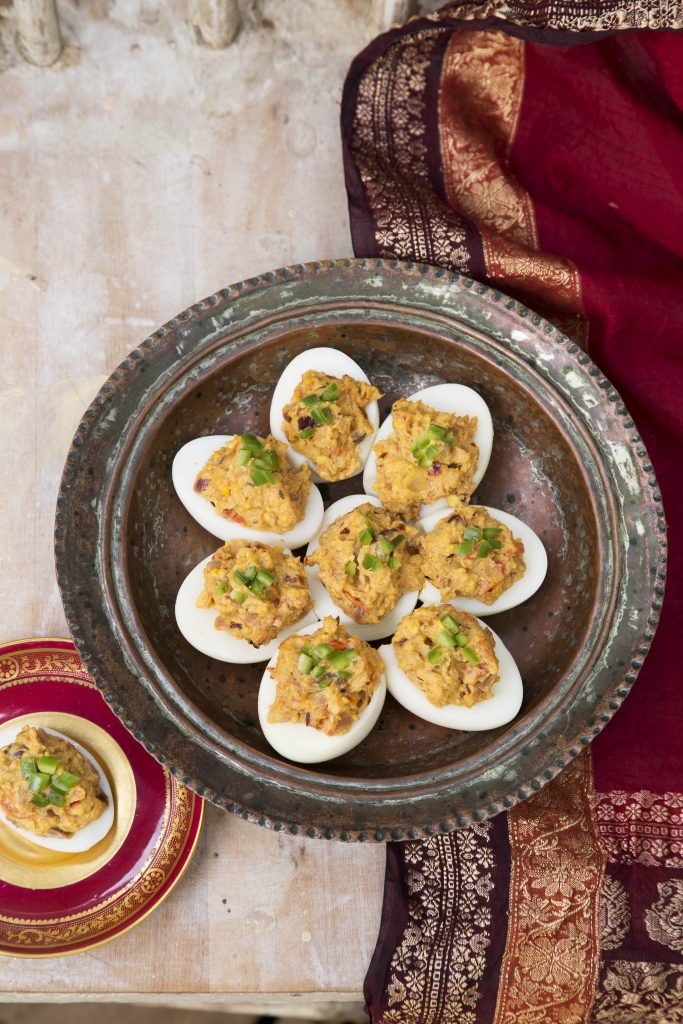 GIVEAWAY:  Signe and her publisher want one of you to win a copy of Happy Hens & Fresh Eggs! The giveaway is open to U.S. addresses only. To enter leave a comment on this post. You may enter daily until a random winner is chosen on August 25th. For a second entry, you may share this post. Good luck.
Random Number Generator picked #27 Laurel Eden!