We are still struggling along here. Andrew has had ups and downs and we're trying to hold on. Mornings are really rough — standing in the rain with a newspaper rough and not a substantial newspaper like the New York Times – more the New York Post. Finger guns, "I hope you die", "You're an idiot", "I'm sorry, I'm sorry, I'm sorry" "This pancake is horrible" "I don't want to go to school I'm scared" all while charging me – and threatening me until the medicine kicks in. Some days he makes contact with my face. Some days he doesn't.
Everything is a negotiation. Everything. Going to the bathroom, eating, taking his medicine, dressing. I am a negotiation specialist…if your terrorists are nine and have autism.
Most mornings I have to walk him into the school building because he is too afraid and nervous. He is nervous he is going to have a bad day. All day long I am a wreck, waiting for the phone to ring…waiting for the bad report. Countless messages from Jim during the day, "Have you heard from the school?"
During the day at school, he is being kept from the other kids – because he has a low tolerance for his peers. We had a meeting on Wednesday and they will start the testing process to get him additional social support. Academically – he is advanced – it's the anxiety and his misinterpretation of the other children's actions that he has the most problems with. He's been diagnosed for six years and here we go again with the waiting. Sixty days to get this work done and then thirty days to have another meeting – and hell the year will be over. Meanwhile, they are doing the best they can. So are we.
We are still cooking through Amy Thielen's wonderful book, The New Midwestern Table. My favorite cookbook of the year. This time we made Best Ever Beer Cheese Soup and it was fantastic. I added some crumbled maple sausage to the recipe – and it was delicious. I also made pretzel rolls for dipping – we loved it. Jim even took some to work – surprising because he hates taking soup to work – too messy!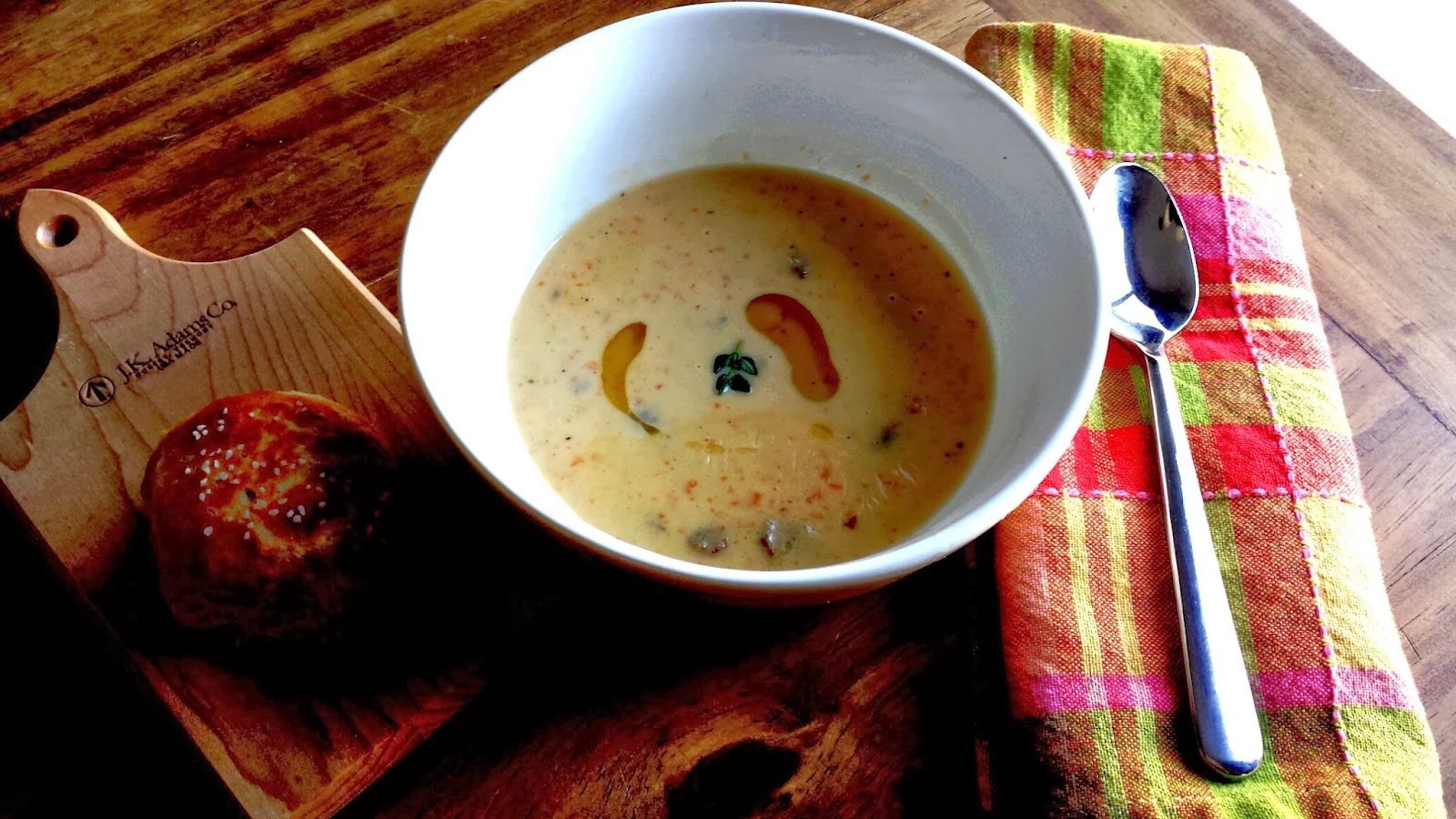 We have some friends coming to dinner tomorrow – they are visiting from New York. I'm making a feast. I made the desserts today Chocolate Chip Cookie Crust Cheesecake and Brownies.
Cheesecake always reminds me of my brother in law, George Berry who passed away almost four years ago. He always said, "Jenny makes a great cheesecake." Tomorrow is his birthday. We miss him everyday. We will eat a piece of cheesecake tomorrow, George, and think of you.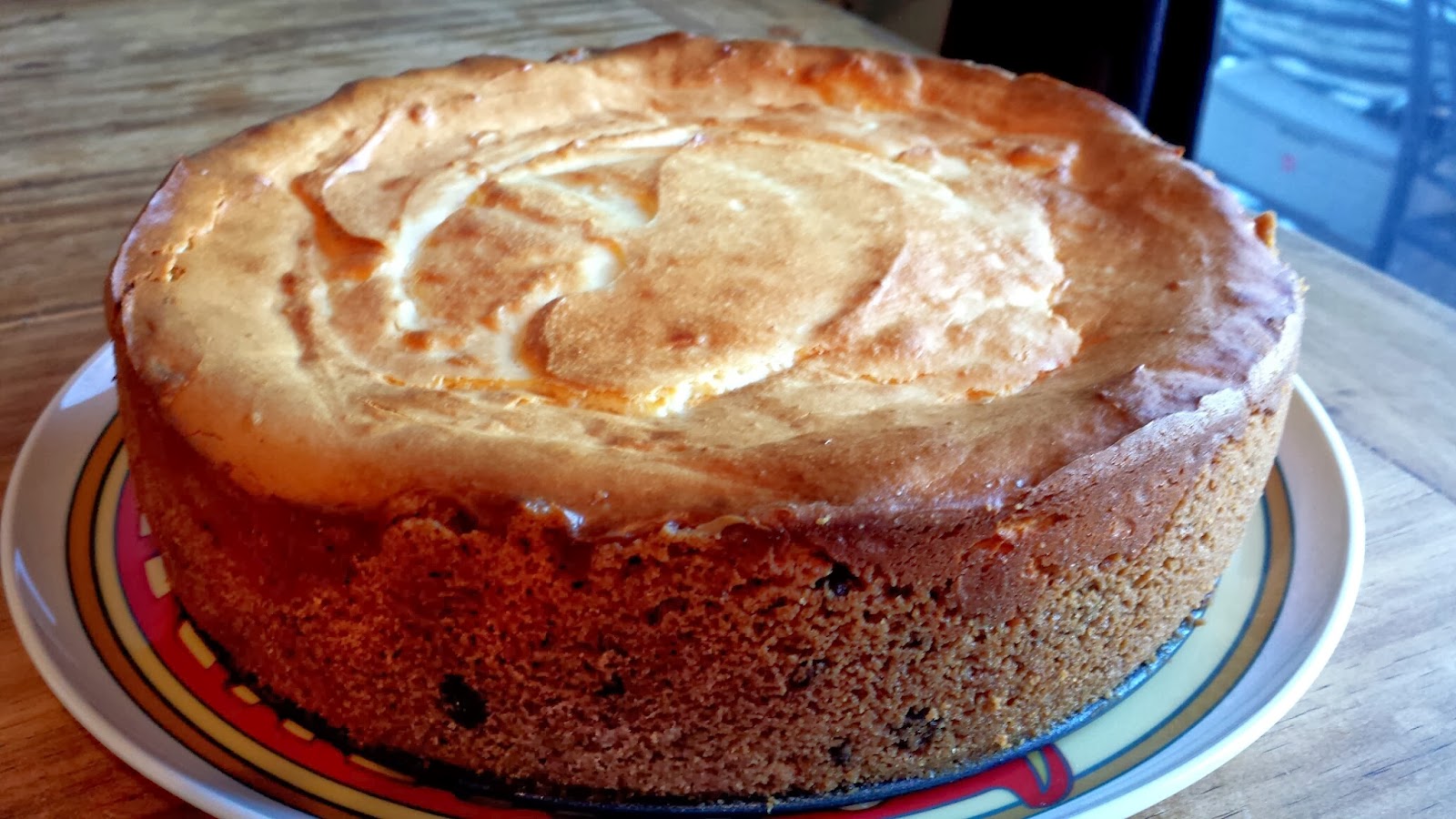 Jenny's Cheesecake Recipe
Crust
1/4 cup of sugar
1 1/3 cups of graham cracker crumbs
6 tablespoons of butter, melted
1 dash of cinnamon
Preheat oven to 350 degrees. Mix crust ingredients and pat into bottom of spring form pan bringing up the sides (my family likes crust). Bake for five to ten minutes to set crust. (Above is my chocolate chip cookie crust cheesecake – I use my standard chocolate chip cookie recipe – pat it in the pan and up the sides and bake the crust for about ten to fifteen minutes until it is firm.) Let cool for a few minutes while you prepare the filling.
Filling

2 pounds of cream cheese, softened
8 ounces of mascarpone cheese, softened
1 1/4 cups of sugar
2 eggs
1 tablespoon of vanilla extract (or the seeds from a vanilla bean)
(options: today I added the zest from an orange but you can add whatever flavorings you like. Lemon zest, liqueurs, chocolate chips, etc.)
Beat cheeses and sugar until smooth. Add eggs one at a time, beat — add flavorings or extracts — beat for a few minutes until creamy and combined. Spread filling over crust. Bake for 1 hour and 15 minutes on center rack. On bottom rack place a pan of water (I always do it this way and it works for me – if a crack happens – because well cracks happen – cover it up with chocolate ganache. I have never seen a person not eat a piece of cheesecake because of a crack).
Transfer cake to rack, cool one hour, chill overnight. Serves 10 to 12 people.
I used a 9 inch pan but for God's sake use your common sense. If it looks like too much filling transfer some to a greased muffin tin and bake for a short time. If you can't figure that out order from Junior's. I'm starting to sound like Thug or whatever that dude is that is cursing and cooking. 🙂
I still need to bake the Banana Pecan Breakfast Cake from Lick the Bowl Good – and I will…hoping to do that next week. February 1st we have our first recipe from Wintersweet — join us here.