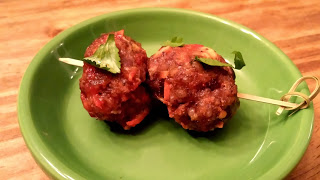 We are still cooking our way through Amy Thielen's wonderful cookbook over on Facebook.
I have missed the last two recipes. Andrew has been having some difficulties – and my mind has been elsewhere.
We had a trip to Steamboat on Thanksgiving which caused me to miss Swedish Pancakes.
We got back and it was December already – had to get Christmas gifts ready and mailed, baking a little – that I didn't get to make the cake for my birthday! I am planning on going back and catching up.
I did make the Sweet and Sour Meatballs a few months back and they were wonderful – crunchy and delicious with an Asian twist – I loved them. The recipe is online here but do buy Amy's cookbook here you will not be disappointed. By the way, this is not an affiliated link – I don't get a penny if you buy Amy's book.
Amy has been so generous and kind to me with her time. She sent me autographed bookplates to have a giveaway of sorts and we did do that. She also had her publisher send me a copy of the book to giveaway which we did. She is the only author that took the time to do this. I buy all the books we giveaway at Cookbook Junkies and I appreciate so much Amy's time even while filming a second season of her fabulous show Homeland Table on Food Network. *I should note three other authors were very kind to send me bookplates when I requested them.
Amy has true Midwestern spirit – just like this Midwestern girl.
Happy New Year everyone! We're heading back home to New York next week for some family time and our cousin's wedding. New York bagels here I come.