No one throws an event like Sprouts Farmers Market and the Colorado Beef Council. Last November, I was able to attend an event where I learned to make the perfect roast. At that "meatup", I came to love prime rib – I had never been a fan until that night – and my husband was converted as well. Don't get me wrong – he loves his steak and beef – but the prime rib was never his thing – until I made it for Christmas dinner using what I learned that night.
The recent event was all about grilling and was great fun. Our team of bloggers were able to select our own ingredients from the pantry and had our choice of a sirloin, rib eye or tenderloin to grill (it was a little like Chopped and I loved it). It was great fun to cook in the Colorado Beef Council's professional kitchen and cook beside fellow food lovers and friends.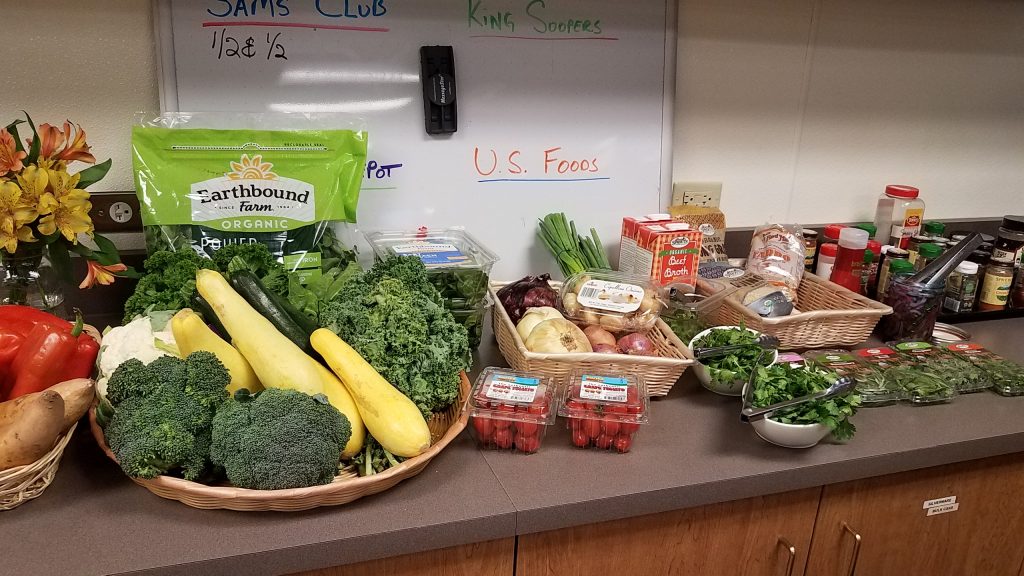 One of the Sprouts' meat managers shared information on the two types of beef they carry – 100 percent grass fed with no antibiotics and the other type – natural beef which is grass fed and grain finished and the latter does not receive antibiotics for at least the last 300 days before butchering. We also learned that Colorado ranchers couldn't keep up with the demand for organic beef – which is the reason Sprouts isn't able to carry it. A reminder to folks who have Sprouts markets in their areas – the butchers will help you with any special cuts or instructions you may need (i.e., deboning a chicken and more).
The culinary team cleared up a few misconceptions about grilling beef. I had always been under the impression that it was best to allow the meat to come to room temp for more even cooking. The team said that is not necessary at all – and in fact, no meat should be brought to room temp. (Once I had read a blogger's post where he said to let your whole chicken come to room temperature – I say nay nay to that advice). We were also reminded that beef is healthy on its own – it is the sauces, butter and sour creamed potatoes and other sides that accompany it. After we reviewed the proper way to season steaks and the various ways to grill (cast iron, grill pan, professional grill) we moved over to the professional grill to learn about smoking meet indoors as well as getting those professional looking grill marks on our steaks.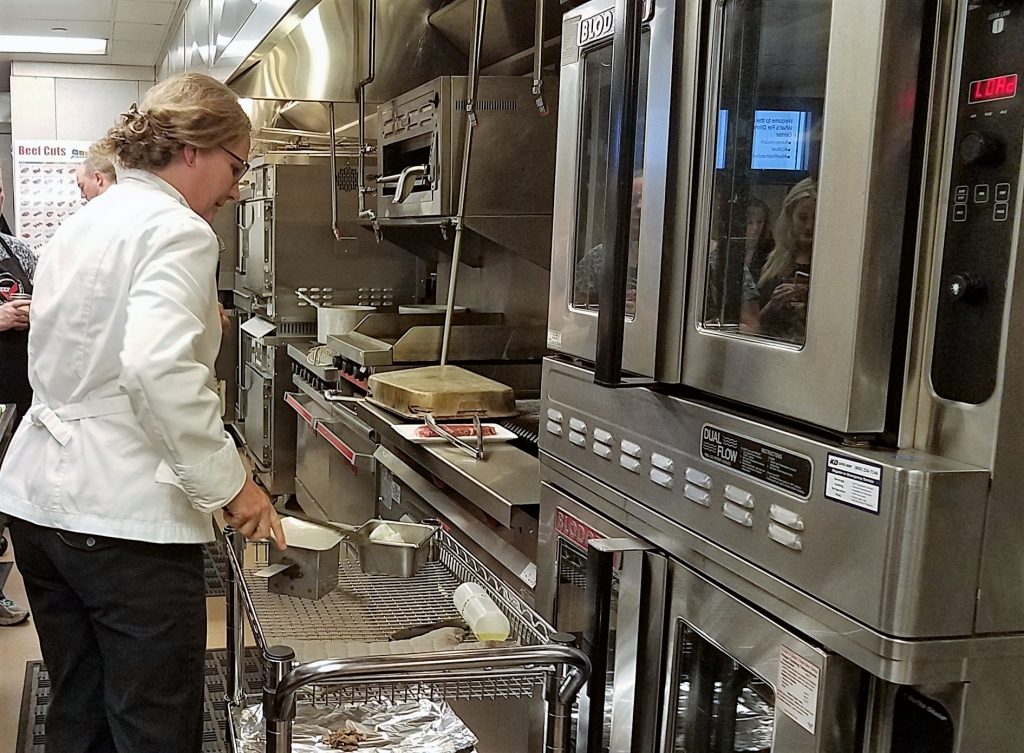 Then it was time to cook – we picked our cut, grabbed our ingredients and turned up the heat. I also pan sear my steak – burning hot cast iron pan – salt and lots of black pepper and finish with a touch of butter to baste. My husband raves about this method. After we cooked our meal, we were able to plate and then have a close-up taken by a chef with professional lighting. Of course, I had to be silly and use horseradish sauce to make beef graffiti. My plate isn't much to look at but it was delicious (I am of the school of thought – that less is more) – I saved most of the steak for my hubby who told me don't bother coming home if you don't bring home the beef.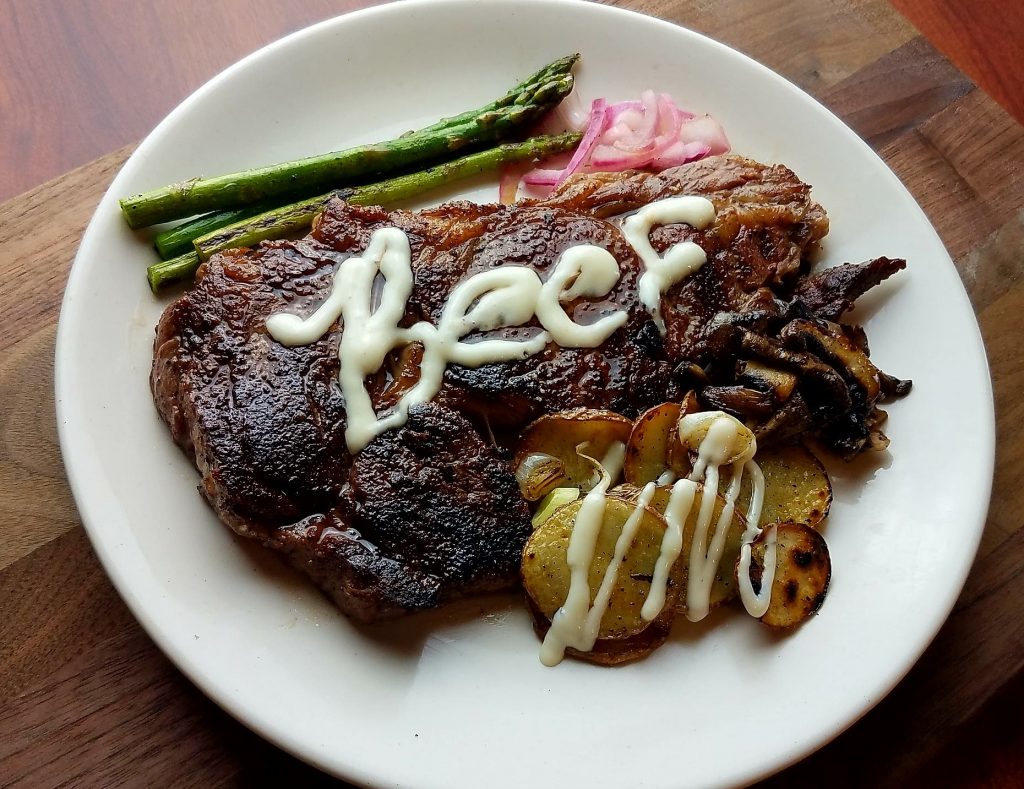 While we ate, we were treated to a slide show of our creations – and I think I should have won a prize for the most laughter.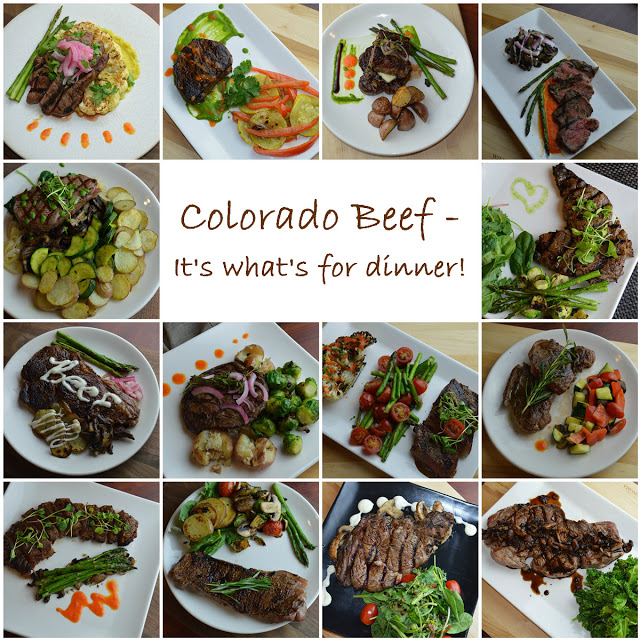 Thanks to Sprouts Farmers Market and Colorado Beef Council for sponsoring and hosting this event! Collage photo courtesy of Colorado Beef Council.