A few weeks ago I attended a Sprouts Farmers Market event in Denver which focused on Sprouts' plant-based offerings led by registered dietitian Suzanne Farrell.
We met outside and started outside talking about the benefits of vegetables and how to work more plant-based protein and fiber into our menu planning. As much as I think I know, Suzanne always enlightens me with her vast knowledge. We headed in to try the various veg-centric products available for chips, dips, dairy-free subs and more.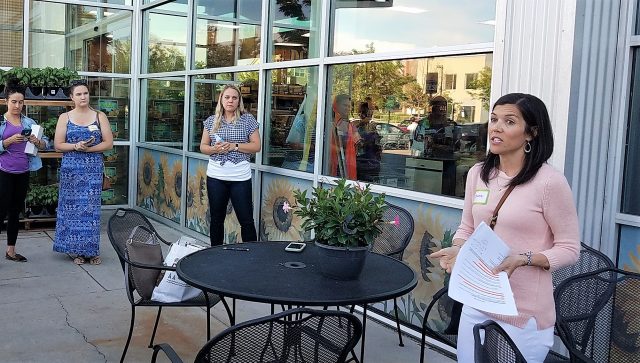 Sprouts is a fun place to shop because it offers options for all lifestyles. Sprouts is my to-go for meat and produce. I especially love their bulk section where I can get just the right amount of a certain spice or grain that I need for a recipe and therefore results in far-less waste. My goal this year and going forward is wasting far less and choosing more vegetables in my menu planning. There are great books coming out devoted to this focus: Cooking with Scraps, Waste Not, and Scraps, Peels and Stems that I plan on utilizing to meet this goal.
The photo below reflects several examples of chip snacks that have bean or grain substitutions to make snacking nutritious as well as delicious. We tried the chocolate hummus which was surprisingly good, the almond dip and skillet refried red bean were great too. In a few months, we will be having a house-warming party (we just moved) and I plan on buying these alternatives so that everyone has a choice and can try new products.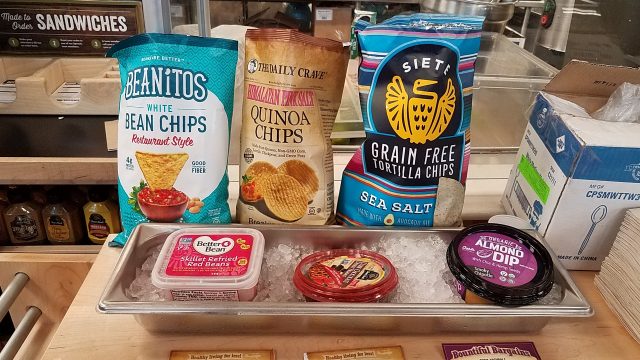 Sprouts also offers many dairy-free options such as this tasty pea milk made by Ripple. Chocolate, regular, half-n-half, greek yogurt alternative and other variations are available.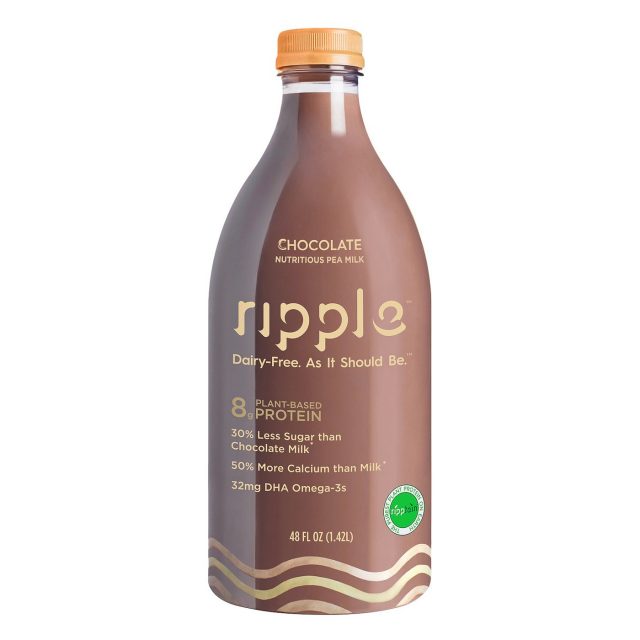 Our last stop was dessert – So Delicious dairy-free products were really a treat. I took home extra for Andrew and he didn't know the difference. He loves ice cream and these are amazing especially the dipped salted caramel. In fact, I need to head to Sprouts to get more!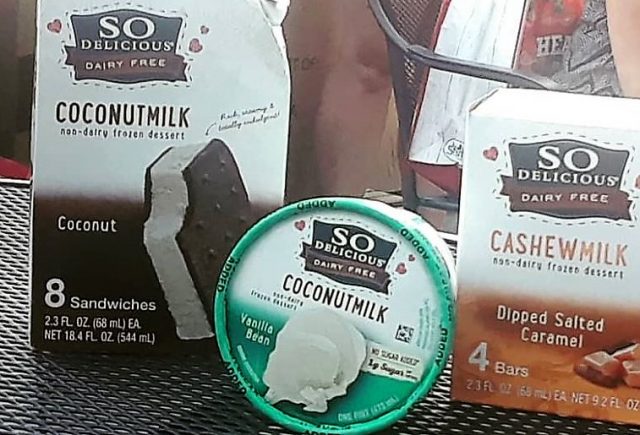 Sprouts provided me with samples and a grocery gift card to share my experience. I shop at Sprouts twice a week – and for me, their variety and freshness is a no-brainer.
With the Sprouts gift' card, I bought cherry tomatoes and made this light tomato tart with thyme and ricotta. So easy – your favorite pie crust, blind bake, spread some fresh ricotta seasoned with a bit of minced garlic, salt, and black pepper – then top with tomatoes and thyme – and bake for about 30 additional minutes.