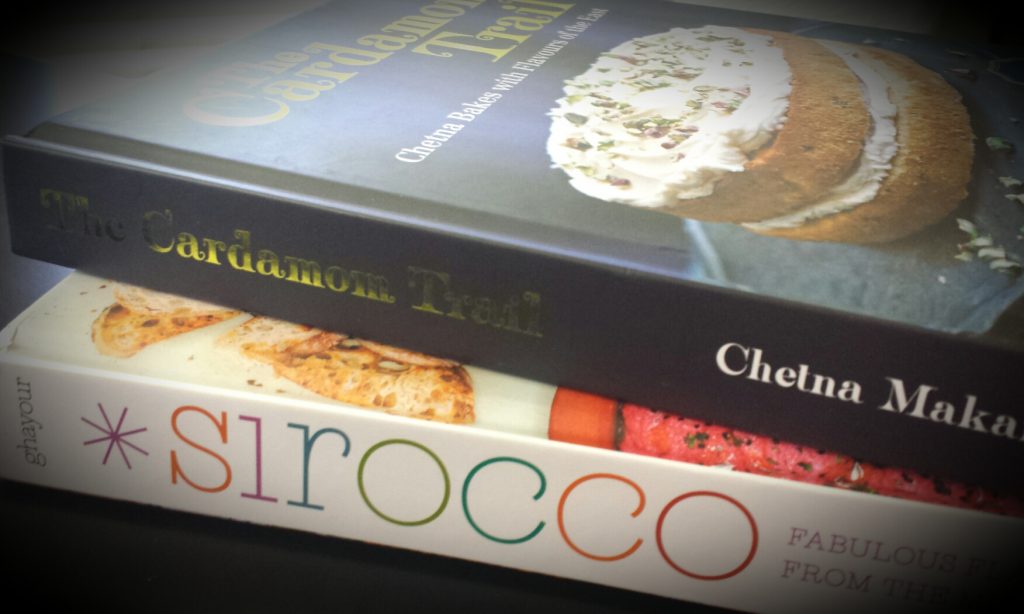 I am giving away a copy of two of my favorite books – The Cardamom Trail and Sirocco. Why? Because the wonderful folks at Octopus sent me a UK version of Sirocco and an autographed copy of The Cardamom Trail — so I have my copies to share with you. Somehow my books traveled from London to Bogota, Columbia before finally making their way here. They are no worse for wear and seasoned travelers now.
I reviewed Sirocco over at TasteBook and you can find that review and a delicious recipe for Lamb, Saffron, Dried Lime and Cumin-Spiced Rice here.
I reviewed The Cardamom Trail for Eat Your Books and you can find that review and a recipe for that gorgeous cake on the cover here.
GIVEAWAY: To enter the giveaway visit the reviews and leave a comment on this post sharing something you read. You may also come back daily and leave an additional comment. If you share the giveaway, that's another entry. The giveaway is open to U.S. mailing addresses only. A random winner will be chosen on July 26th. Good luck.
Random Number Generator picked #39 Veronica Estrada.