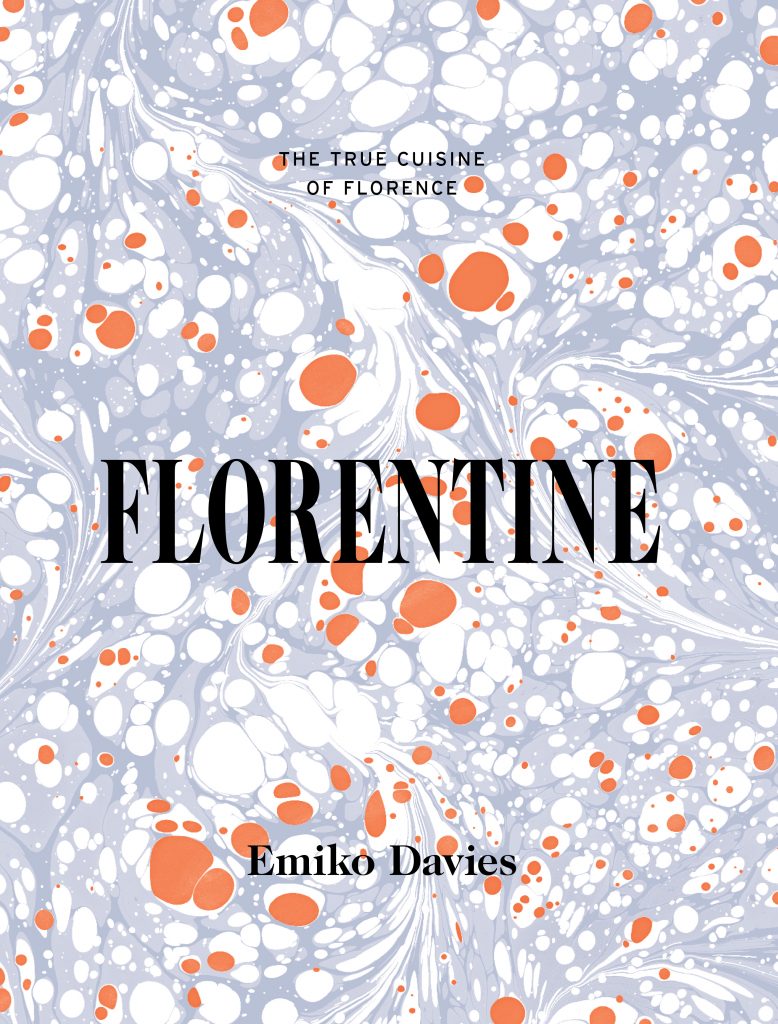 Florentine by Emiko Davies grabs you from its first line: "In Florence, history has a way of weaving itself through every aspect of life, and food is no exception." After the book has us in its warm embrace, the stories and photographs keep us there content to page through and experience the beauty of Florence.
When a cookbook's first recipes are a Crostata di Marmellata (Apricot Jam Crostata), Pastry Cream and a Cornetti (Italian Brioche Croissants) and it's pictures are simply gorgeous — I graciously surrender my heart and find room for it on my overpopulated shelves. Have no fear, Florentine is not just about the sweet side of life – every course is covered.
Emiko Davies' tour of Florence begins with The Pastry Shop (pastries, doughnuts), continues with The Bakery (breads, pizza, cake), The Market (vegetables, salads, beans), The Trattoria (soups, crepes, sauces), The Butcher (meats, of course) and finishes with Out & About (crostini, sandwiches, gelato).
I love the details covered in this title – from photographs detailing "the butter block", step-by-step process photos of the Sfogliatine (sweet puff pastries) to narrative as simple as describing a typical Florentine breakfast – it is a true joy to read.
The recipes of Florence are beautiful, yet simple. Pear & Ricotta Ravioloni, Florentine Fried Chicken, Polenta with Tuscan Kale and Fennel Frittata will entice us and draw us into the kitchen to dream of Italy while creating these dishes.
Random Number Generator picked #96 Valorie Wolf – an email has been sent.
GIVEAWAY:  I ordered this book and a week later a review copy was delivered – so I am going to pass on this good fortune to one of you. One U.S. reader will win a copy of the book from me. To enter: please leave a comment on this post telling me if you have ever traveled to Italy. For a second chance, please share this post. Be sure to leave two separate comments if taking advantage of both options. A random winner will be chosen on April 3rd, 2016. Good luck.
Thanks to Hardie Grant for the review copy of this title which allows me to share my ordered copy.