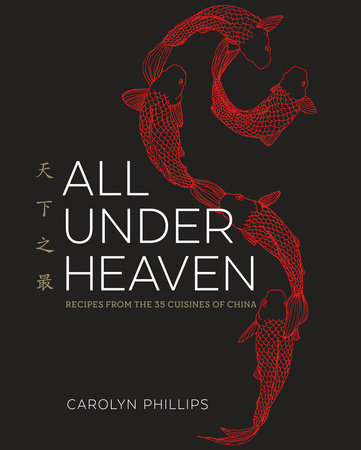 Carolyn Phillips is the brilliance behind Madame Huang's Kitchen, a website devoted to her vast research and experience with Chinese culture and cooking. Her long anticipated cookbook, All Under Heaven, is the first book to examine all 35 of the cuisines of China and is set to be released on August 30th.
Not only is the multi-talented Phillips an award-winning writer but she also illustrated this 500 gift to those of us who crave knowledge of Chinese cuisine. The vast research necessary to write All Under Heaven resulted from studying ancient culinary texts, talking with restaurant owners in China to glean their family recipes along with her own extensive background of working, eating and cooking in China. I forgive Phillips for making us wait so long now that I have seen the genius of her work.
There are no photographs in the book because it is so jammed packed with narrative, recipes and illustrations. Organized by regions beginning with a background of that area, Phillips heart and soul can be felt in every word. The book is massive but perfectly laid out with stark white pages, easy to follow instructions with maps and drawings that speaks to her story. She highlights extra information to perfect each dish in red font after each recipe. It is as if she is in the kitchen with us working beside us to make sure we achieve the best results.
I've been reading the book and have enjoyed soaking up the rich history of China. The recipes are, for the most part, are totally accessible. Hainan Chicken and Rice, Sticky Rice Two Ways, Savory Crab and Cellophane Noodles and Meaty Bone Soup are all examples of recipes that can be made in our kitchens. We may need to stop at an Asian market for some ingredients or procure those hard to find ingredients online, however, most of the items needed are already in my pantry.
Phillips' illustrations are not only art but also serve as tutorials: how to make "tiger's mouth" balls, wrapping wontons, and cutting squid blossoms are drawn out for us step by step.
This book is sure to be this year's best cookbook, I have no doubt.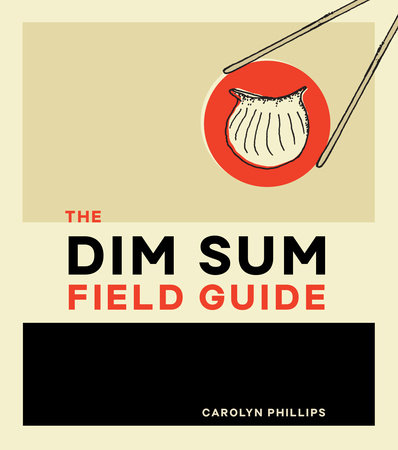 Phillips' second book The Dim Sum Field Guide is set to be released on the same date. The perfect guide for those who are not completely immersed in the art of dim sum. The book shares over 70 profiles and illustrations of various types of dim sum dishes from what the typical ingredients are in the dish, origins, sauces and more.
GIVEAWAY: I love this book so much, I want one of you to have a copy of All Under Heaven. To enter this giveaway leave a comment here telling me about your favorite Chinese dish. You may return daily to enter another comment for a chance. For a second entry, please share this post. The giveaway is open to U.S. addresses only and a random winner will be chosen on September 5th. Good luck!
Random Number Generator picked #99 Angela Motta.
The links to Amazon are affiliate links and your Amazon purchases help to support this site and help with giveaways. Anything you purchase through my Amazon link (also located on the right side bar) is greatly appreciated.
Special thanks to Ten Speed Press and McSweeneys for providing me with a copy of this magnificent book for review.