Earlier this month, I had the privilege of attending a Sprouts Farmers Market event at Cholaca headquarters in Broomfield. We had these great platters from the local Sprouts waiting for us.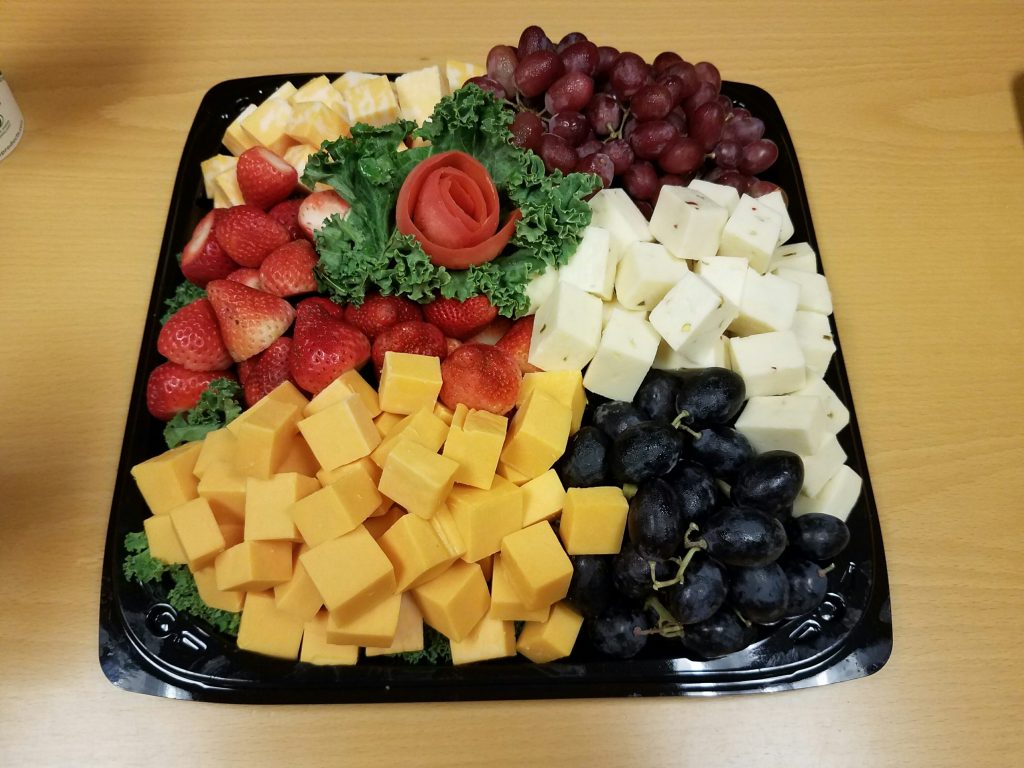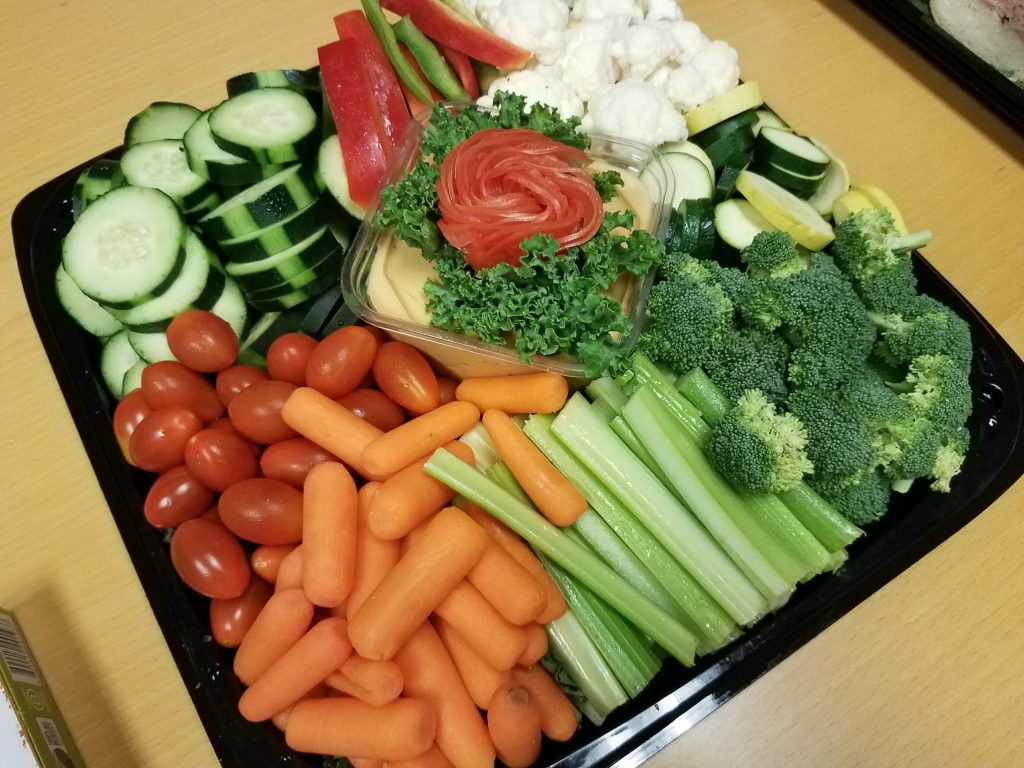 And then we had the best hot cacao ever.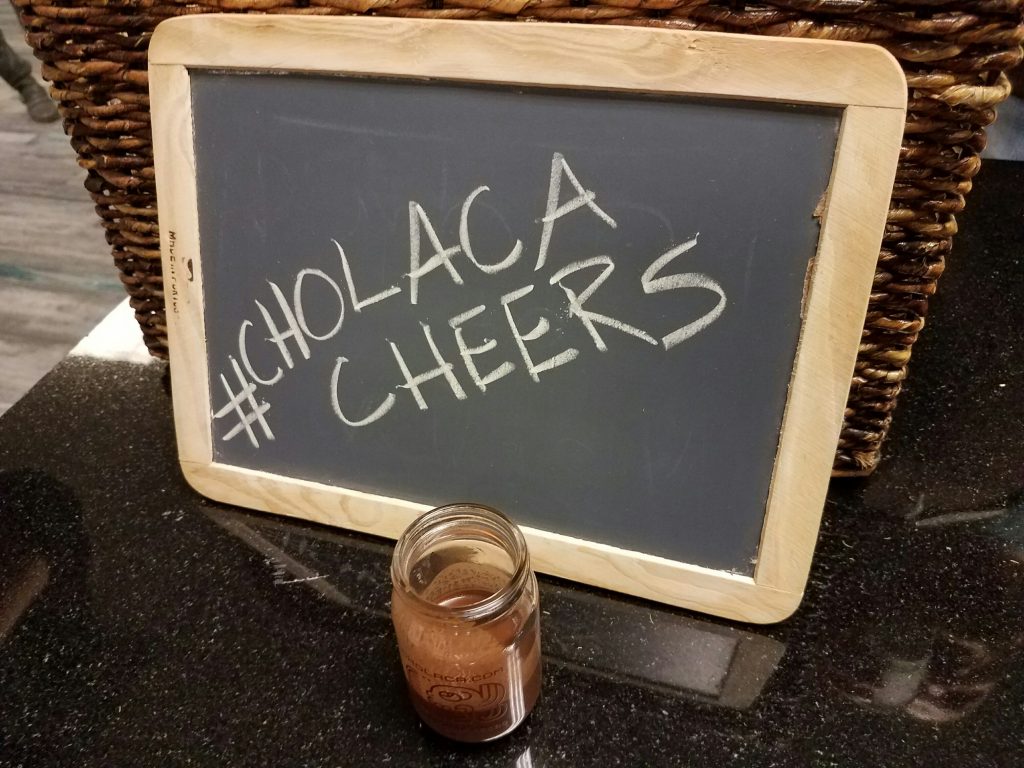 What is Cholaca all about – "Ira Leibtag – the founder wanted to bring healthy, organic and regeneratively farmed liquid cacao to the masses, while curating sustainable economic partnerships with farmers throughout Peru and Ecuador.
Cholaca is pure liquid cacao made from one of the planet's most nutrient-rich superfoods. This delicious product, available as a liquid or in baking wafer form, is also a natural stimulant and mood enhancer that can be enjoyed on its own and easily used in multiple recipes and is vegan, gluten free, dairy free and paleo friendly!
Cholaca comes in a few varieties and is made from only two or three ingredients with no preservatives, emulsifiers or additives: this is pure cacao perfection we think you will love!" This information is taken directly from Cholaca's website because I couldn't explain it better myself.
That's Ira above – he is a force of nature. His passion for this product and regenerative business says so much about the type of man he is. Instead of trying to obtain the cheapest product available and deteriorating our rain forests, his company buys the purest product available while preserving our world's resources and the farmers that produce the cacao. Be sure to check out Cholaca and support this company — you could be saving a rain forest too!
My family loves hot chocolate – and my son loves chocolate milk. I am not much of a liquid chocolate person myself but the liquid cacao was incredibly delicious. My son calls the liquid cacao "power chocolate" – and I don't have any guilt about adding this pure substance into his food and drink. So far he has had Cholaca in his cold milk, hot milk and in his oatmeal.
I was most excited about their baking wafers that are hitting the market in January of 2017. I am a baker and I love an affordable yet high quality ingredient to use in my baking.
Last Friday was my birthday and I made a chocolate cake using the wafers – I use my normal chocolate cake recipe which can be found here but blitzed some wafers in my food processor and added it to the cake batter. The cake was even better than normal (it's one of our favorite cakes).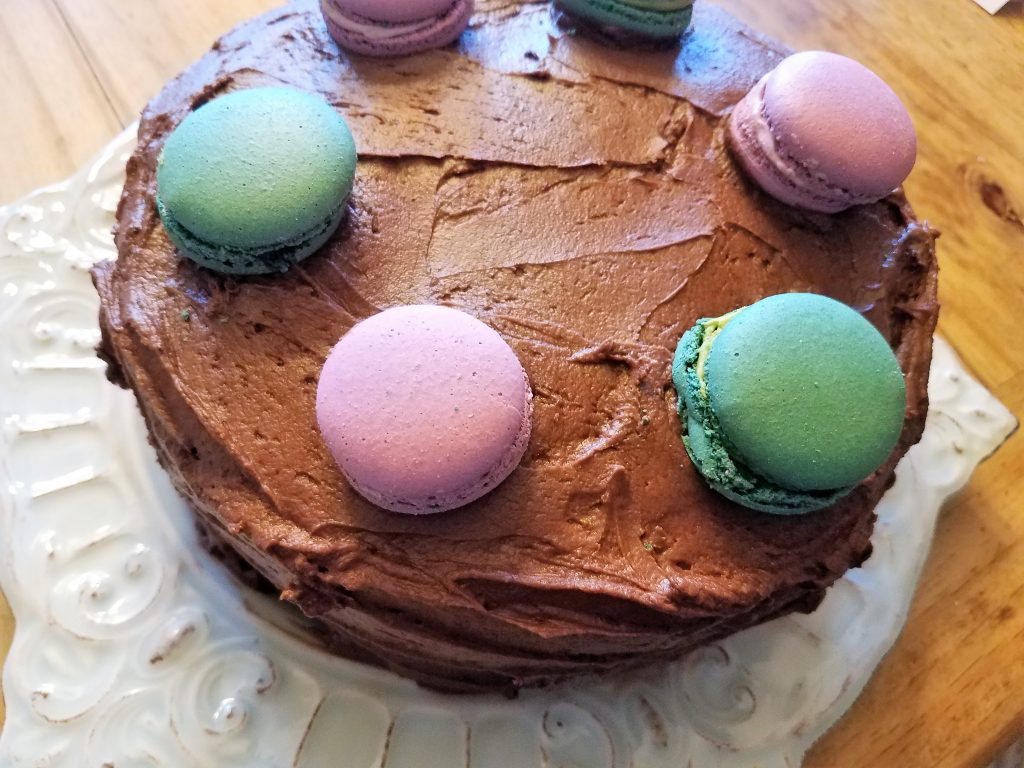 Last night I had to make two batches of brownies for an event at my husband's work – (along with 72 appetizers – this hard work will look good on my year end review.) These brownies were the most intensely "chocolately" brownies I have made. Is that a word?
Deep Chocolate Brownies
1/2 cup white sugar
2 tablespoons butter
3 tablespoons water (or liquid Cholaca)
1 cup semisweet chocolate chips
1/2 cup chopped Cholaca baking wafers
2 eggs
1/2 teaspoon vanilla extract
2/3 cup all-purpose flour plus 2 tablespoons
1/4 teaspoon baking soda
1/2 teaspoon salt
Preheat the oven to 325 degrees. Grease an 8 x 8 inch square pan.
In a medium saucepan, combine the sugar, butter and water (or liquid cacao). Cook over medium heat until boiling. Remove from heat and stir in chocolate chips and chopped wafers until melted and smooth.
Mix in the eggs (be sure to temper the eggs a bit with the warm mixture) and vanilla. Combine the flour, baking soda and salt and then stir into the chocolate mixture. Spread evenly into the prepared pan.
Bake for 25 to 30 minutes in the preheated oven, until brownies set up.
Be sure to not overbake – better a little under than over. Cool in pan and cut into squares. I always use a plastic knife to cut brownies – makes better cuts.
Thanks to Sprouts Farmers Markets and Cholaca for this great event.