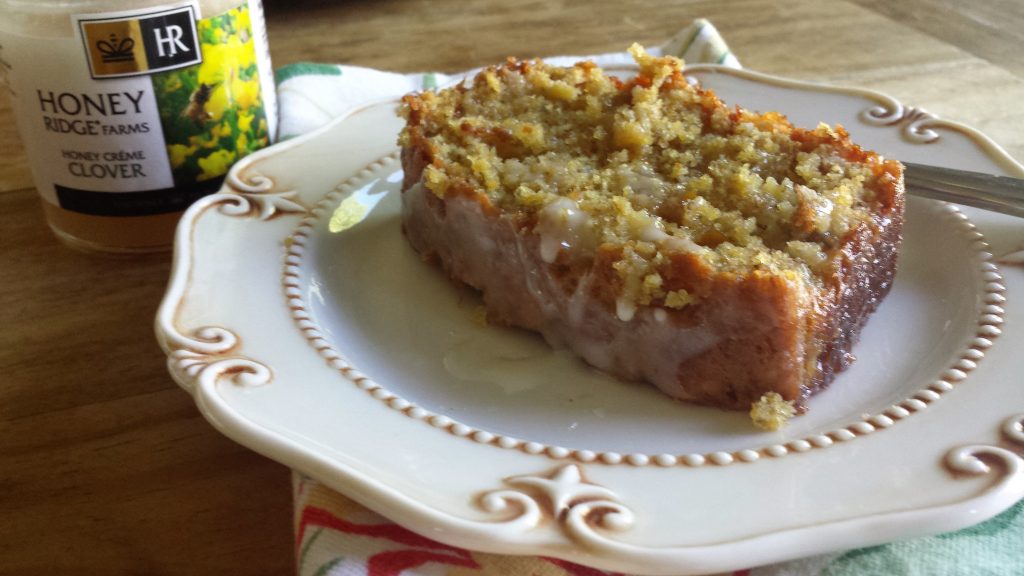 Honey is one of my favorite ingredients – I use it to soothe a sore throat, sweeten tea, slather it on biscuits and dozens of other ways. If sauces are too acidic, a teaspoon of honey works wonders as does adding a little to a dish that is too spicy. I love to add a drizzle of honey to chicken as a glaze – it truly elevates the dish. Cheese platters always seem a little more special when you serve a honey component to complement an offering. Another trick I use is to make oatmeal or whole grains a little more tempting for my son is to drizzle a little honey on top.
Honey Ridge Farms has a wonderful selection of honey flavors as well as cremes, vinegar and other products at incredible prices. I've been using their products for a few years and love their quality and taste. The variety of flavors are great and I think I've tried them all – my favorites are lemon and blood orange.
Recently, I had the opportunity to review Cal Orey's The Healing Powers of Honey which not only shares valuable information on how honey can help in a variety of ailments but also includes dozens of healthful recipes and home cures. Some of these home cures include helping with acne, allergies, anxiety and more. I had no idea how valuable honey can be to our health.
The book includes spa and beauty treatments utilizing honey, recipes sprinkled throughout (as well as an entire recipe section), and a resources chapter to locate various sources of honey products.
I was inspired to try Honey Ridge Farm's Clover Honey Creme in a glaze in my banana bread today. I added peach preserves (home made) and the result was delicious.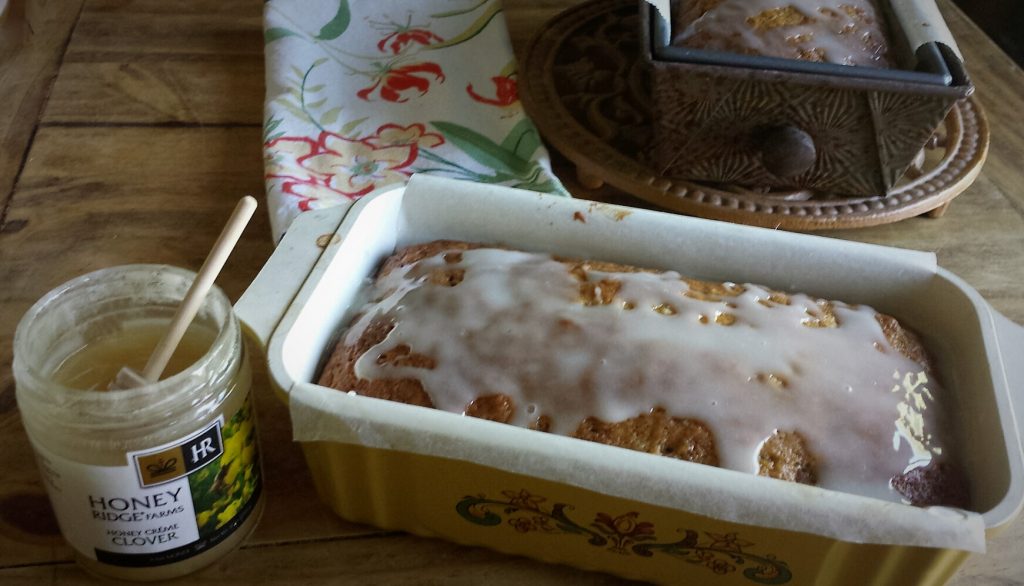 Banana Peach Bread with Honey Creme Glaze
Ingredients
Banana Peach Bread Ingredients
4 tablespoons of butter, softened
2 eggs, beaten
2 to 3 overly ripen bananas, smashed
¼ cup of peach preserves (I used my homemade version)
1 1/3 cup of flour
¾ teaspoon of salt
½ teaspoon of baking soda
¼ teaspoon of baking powder
Glaze Ingredients
1 cup of powdered sugar
2 teaspoons of Honey Ridge Farms clover honey crème
2 tablespoons of milk
Instructions
This recipe is so easy and I have never had a banana to go waste in my house.
Mix all the bread ingredients in a bowl. Place the batter into a prepared 9 x 5 pan and bake at 350 for 45 to 55 minutes. Check for doneness.at 40 minutes (I can do this by feel but you insert a toothpick to see if the crumb is baked or wet).
For the glaze: Mix together the glaze ingredients and drizzle over the warm bread.
http://thecookbookjunkies.com/honey-honey-honey-review-and-giveaway/
©2015 The Cookbook Junkies - All Rights Reserved
A SWEET GIVEAWAY:  To share the honey love, Honey Ridge Farms is offering one of you a prize package consisting of two types of honey creme, honey vinegar (so good), a wooden dipper and a copy of The Healing Powers of Honey! To enter this giveaway, leave a comment on this post telling me your favorite use for honey. For an additional chance, please share this post on social media. You may enter daily until a random winner is chosen on October 1st. This giveaway is open to U.S. addresses (excluding Hawaii and Alaska). If you are here entering the honey contest be sure to scroll through and enter all the great giveaways! 
Random Number Generator picked #97 – Carolsue!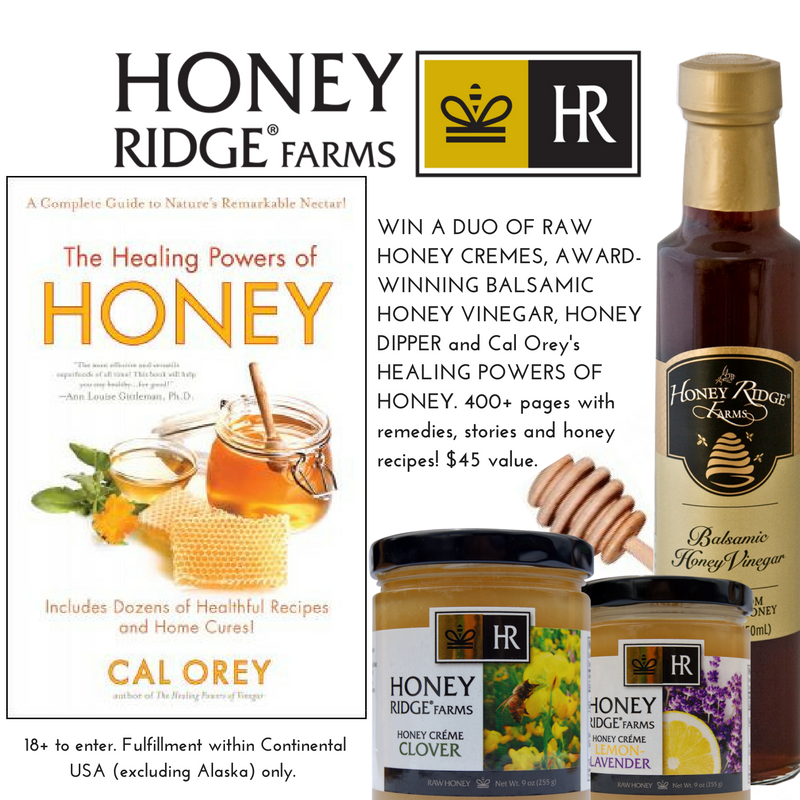 Special thanks to Honey Ridge Farms for providing me with samples of their marvelous products and for sponsoring this giveaway.