I love the idea of food swaps, progressive dinners and cookbook clubs. Sharing the love of good food with friends and community is fun and beneficial: we are able to try new recipes and ideas with the bonus of meeting new people and possibly lifelong friends. The whole idea of The Cookbook Junkies was to share – ideas, recipes, cookbook thoughts and support each other's "habit" as well as a sense of community for me when my son, Andrew was a toddler with autism. It was incredibly lonely during those first years and truthfully, continues to be.
Emily Paster, who I met through my group, is the author of the blog, West of the Loop, and co-founder of the Chicago Food Swap. Her debut cookbook, Food Swap, is devoted to sharing her secrets to starting a swap community as well as her specialty recipes for bartering, sharing and giving. Bonus: the book includes the world's best salted caramel sauce (photo below) which I am making today and can be downloaded here: Caramel Sauce.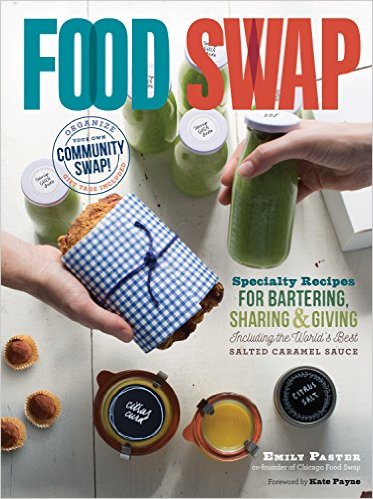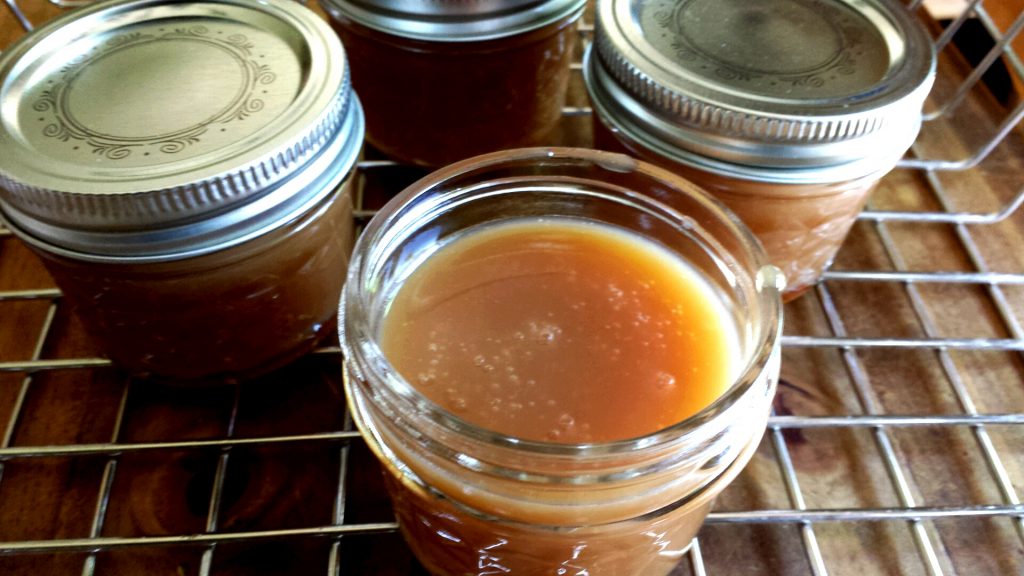 While reading Emily's book, I was inspired to post a notice in my community's Facebook group to see if my neighbors would be interested in starting a swap. I'll update you with my progress.
Roughly, the first portion of the book is devoted to her vast experience in developing a swap, using social media and the press to spread the word, finding a swap locally as well as throwing themed swaps – harvest, holiday and more. It truly is a wealth of information with the plus of being a great read. Often times guides can be stuffy and academic in nature, Emily's narrative is as if a friend is across the table giving us advice.
The second half contains recipes (including packaging and shelf life information), ideas, and gorgeous photos to boot. Sweets, breads, a variety of vinegars and condiments, soups, spice blends and so many more delicious recipes are shared. Even if you aren't planning to start a swap or attend an established event, the recipes are great for your own consumption and are perfect for gift giving. The book ends with recipe swap cards and cute labels for our use!
Random Number Generator chose #20 – Laura Benson and #41 Joni Ducey. Congratulations!
GIVEAWAY:  Thanks to Emily and Storey Publishing, I have two copies of Food Swap to give away to two readers! If time permits, I may throw a bonus in with the books for the winners – either one of the finished recipe – or some recipe cards of my own. It will be a surprise. The giveaway is open to U.S. residents. To enter, leave a comment telling me if you've ever attended a food swap. For a second entry, please share this post making sure to leave a second comment. You may return once a day to leave any comment you like until the giveaway expires. On June 12th two winners will be chosen. Good luck.
Links to Amazon are affiliate links and help to support this page. Also, by shopping at Amazon (link here and on the right side bar) you help to continue to support this page and future giveaways.
If you would like to keep up with The Cookbook Junkies – all giveaways are posted on the Fan page here.