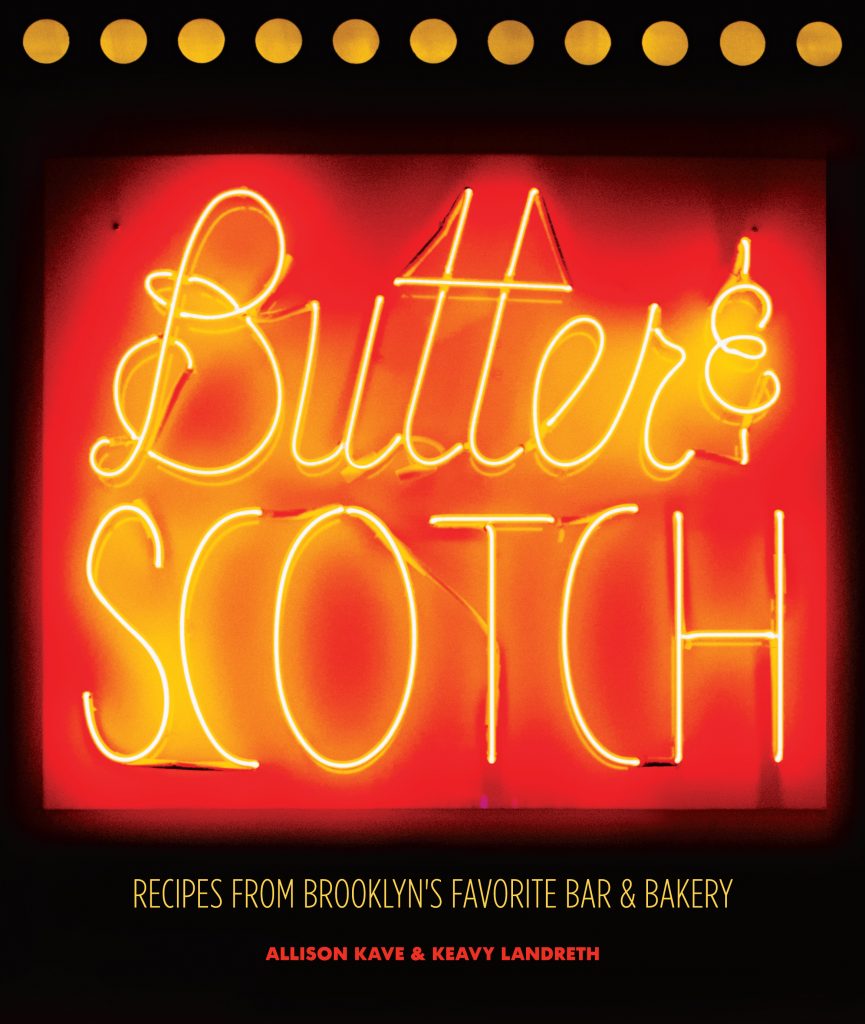 Butter & Scotch Recipes from Brooklyn's Favorite Bar & Bakery by Allison Kave & Keavy Landreth (also known as the @DrunkBakers on twitter, love that – and we'd be great friends as I'm @icywit on twitter – get it, drunk bakers – icy wit – bar/ice…is this thing on?) was released earlier this month. This is one cool book – Brooklyn hipster cool but totally loveable.
To define Butter & Scotch is a conundrum: it's part bakery, part bar food, part drinks and all great. The authors begin with The Basics – Cakes, Pies, Toppings & Cocktails – really what else is there? In The Basics, "core recipes" are shared that they adapt for many of their desserts and drinks: crushed toffee, candied pecans, cocktail syrups and more are covered here.
Next up, Brunch. Ok, if we must – Magic Buns (with many photographs of the process of preparing and folding the dough) is the first recipe in Brunch – I love these gals. Biscuits, oatmeal (how did that get in there?), Smoked Trout Benedict, granolas and brunch drinks follow. My favorite drink is the Manmosa – it's as if  Blanche Devereaux has been reincarnated and named a drink. And let's not forget the pickled vegetable recipes – for the Bloody Mary, of course!
My favorite time of day, Happy Hour! Smores Bars, Kings County Corn Bowl Sundae and Boozy Floats. And the drinks: Menta Make a Julep, Rhubarb Sour, and the Grilled Pineapple are just a few. We're going back to New York next month for a wedding – I hope to see a Hot Buttered Scotch in my future and if I'm pressured, I wouldn't say no to a Smores Bar.
The chapter devoted to the night menu has fun pairings for example, The Mary Ellen – a Dry Vodka Martini and a Classic Hot Fudge Sundae. Late night is for Sesame-Chile Popcorn, Pimento Cheese and Jell-Ohh Shots!
I do love this book – it's quirky and delicious and every hipster, hipster wannabe or just all around cool person needs Butter & Scotch in their lives.
The Watchamacallthat Pie screamed to be made. For having four recipe components, it was quick work and wow is it good. Andrew, my son, sacrificed dinner to have a second piece (not really – but he did have a second piece).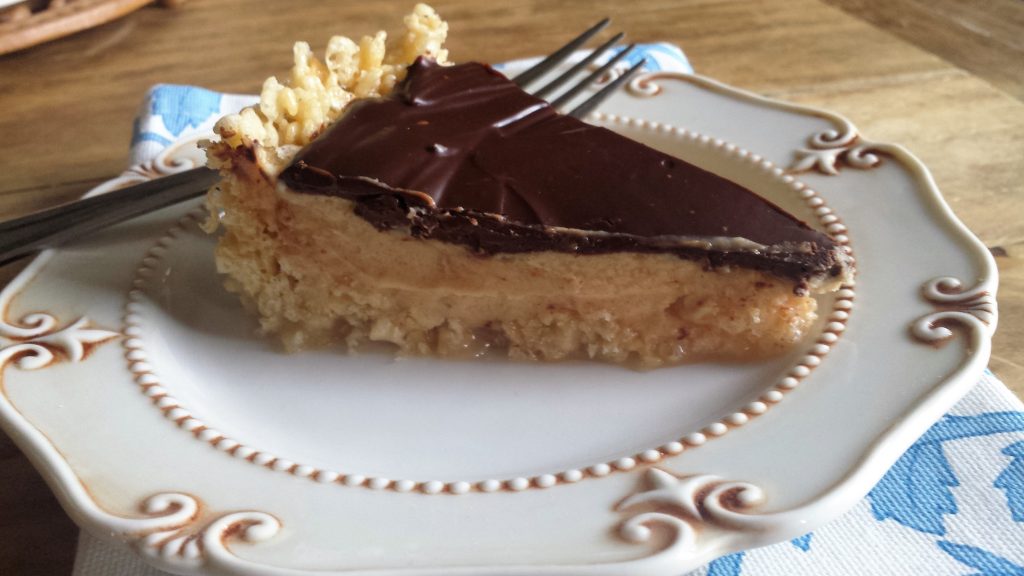 Andrew, has declared that he wants this pie for his birthday every year. It was so easy – he can have it much more often. Special thanks to the authors and Abrams Books for allowing me to share this recipe with you. The recipe can be downloaded here.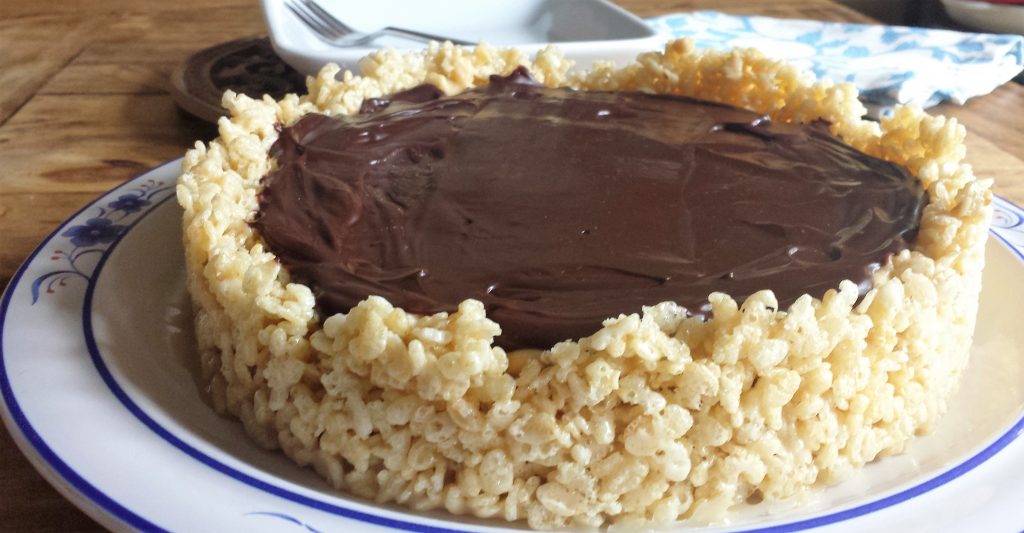 Note: I made a little extra crust because Andrew loves Rice Krispie treats and I made it in a spring-form pan to show off the crust. I'm not sure if it looks great or rustic – either way it was yummy.
By the way, check out Allison Kave's first title –  First Prize Pies – great book – another must have!
Random Number Generator picked #47 Grace Meier!
GIVEAWAY:  The lovely folks at Abrams sent me an extra copy of this book to share with one of you! To enter you may leave a comment daily on this post telling me something fun! For a second entry, please share on your Social Media channels and leave a second comment telling me you did so. The giveaway is open to US addresses only and a winner will be chosen by Random Number Generator on October 4th. Good luck!